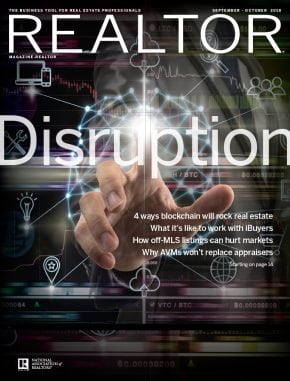 Association magazines are a common benefit to members and have developed a longstanding, healthy area for publishing. But like much of the print publishing industry, such magazines are beginning to diversify the means for generating revenue.
"I think where associations have a struggle is with being able to maintain that core membership base in defining value," says Stephanie Holland, director of global advertising sales and C&EN marketing in the American Chemical Society (ACS).
Whether it's an exercise in defining value or one that is making up a paid-member deficit, various associations are deploying new revenue strategies.
If They Read It, They Will Come
As trusted associations produce trusted content, can paid-subscriptions for non-members welcome new revenue or even new members? Rotary International believes so.
The Rotarian, serving Rotary International, has published since 1911 reaching North American members.
"The Rotarian is read by members of Rotary but is also shared by Rotarians to promote the organization's work and to recruit new members. Rotarians use the magazine to learn about Rotary business, such as organizational initiatives, but also to learn about issues of interest to the members, including things like water and sanitation, disease prevention, community and economic development, and peacebuilding efforts," says Hank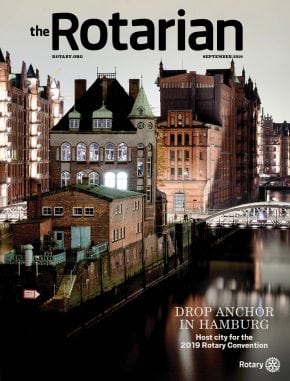 Sartin, senior editor.
The publication is available to members and anyone who wishes to purchase a subscription, and while the revenue of paid subscriptions to among non-members may be small, the opportunity to reach them as potential members is of large value.
More Than Just a Magazine
Founded in 1964, the award-winning IEEE Spectrum is the official magazine of IEEE, the world's largest professional organization devoted to engineering and the applied sciences. Editor-in-chief Susan Hassler says IEEE Spectrum has lived in a space that isn't quite an academic journal or a consumer magazine.
"From its very first issue, Spectrum was something unique in the world of technology publishing: an authoritative and yet accessible voice, well written and wonderfully illustrated," she says.
In addition to reaching its 380,000 members with a print magazine, the association has cultivated a cross-platform network maintaining its value to members both on and offline.
IEEE seeks additional revenue opportunities in online display advertising, recruitment advertising, sponsored content, list rental, sponsored webinars, and video. The association has 85,500 YouTube followers, 128,700 Twitter followers, 348,000 Facebook followers, and has experienced 10.2 million unique page views this year.
"What was once just a print magazine has expanded into a family of multimedia outlets," says Hassler.
Sponsored Content
Other associations are turning to sponsored content within their member-only magazines, allowing outside brands the opportunity to reach a dedicated audience.
NACS, the association that represents the convenience and fuel retailing industry, began publishing a member-only monthly magazine in 2002 as the voice of the convenience industry.
"While the magazine is still young, the association has been around for years, so we are a trusted brand. We share thought leadership and best practices with our readers to help them be smarter, more profitable retailers," says Erin Pressley, vice president of education and media at NACS.
Pressley indicates that NACS Magazine's small ad revenue is still growing despite the challenges in print. Even so, the brand is pursuing sponsored content and native advertising with success.
"We use our consultative sales style and push our precision-targeted audience, offering advertisers multimedia options to choose from and we package as much as we can," says Pressley. "We are doing branded content in print and digital. We have a podcast offer, and webinars. And the sales team sells advertising to all of our program/directories for our events."
Also offering sponsored content as an alternative form of revenue is the National Association of REALTORS (NAR), which publishes REALTOR Magazine for its 1.3 million members.
In addition to the bi-monthly member magazine, the association produces a variety of print and e-newsletters, blogs, webinars, and a quarterly magazine for a subset of the membership. Marketing these informative subscriptions, NAR offers advertising packages for print and online, as well as working with a client to meet specific marketing goals.
"Online content sponsorships and sponsored webinars support the REALTOR Magazine mission by introducing products and services that can help our members do their jobs better," says Wendy Cole, editor of REALTOR Magazine. "The sponsor could be the US Postal Service talking about an economical direct mail service for marketing materials, or QuickBooks talking about tax planning strategies and how its software can help independent contractors such as real estate professionals."
---
Article Supported by Our Partners At James G. Elliott Co., Inc.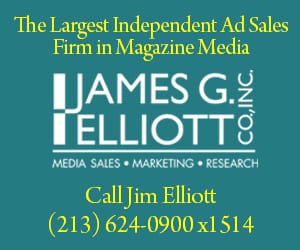 ---
Growing Beyond the Brand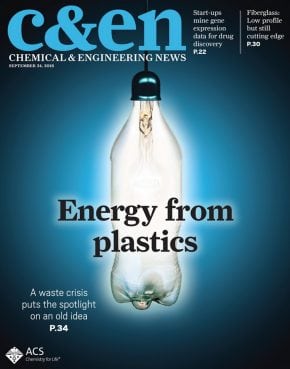 The American Chemical Society (ACS), a non-profit association, boasts four for-profit divisions, three of which are in publishing.
The robust association, serving 150,000 chemical scientists globally, has published a weekly print magazine, C&EN Chemical & Engineering News, since 1923. Separately, ACS Publications oversees the licensing and publishing over 50 journals that are utilized by about 27 million chemists and researchers worldwide. And just a year ago, the association introduced C&EN BrandLab, a custom content studio that serves relevant third-party clients. C&EN had dabbled in custom content through white papers, webinars, and eBooks, but BrandLab was a greater opportunity to fuse the association's integrity with storytelling from advertisers.
"From an earned media or a public relations standpoint, we have brands that are very eager to pitch stories or get within our pages from a news standpoint. Some of the reasons are because of what is important to us; scientific accuracy, which is huge in our industry, and the integrity in our reporting…our editorial excellence," says Holland. She wanted to see why brands were clamoring to be in C&EN publications, so she asked, "How can we offer this from a sponsored or branded content perspective that I'm seeing other publishers do? So that's really where the nemesis or the ideation of where BrandLab came from."
Officially launched in May of 2017, Holland indicates that the BrandLab is doing well, earning just under $1 million in gross revenue for the past year. Projects may include custom articles for clients, infographics, posters, live events, videos, social media campaigns, or lead generation content.
"From our perspective storytelling and content is really platform agnostic. So, we don't necessarily think it has to be one size fits all," adds Holland.
To help drive new business to C&EN BrandLab, Holland turned to her team of sales associates from James G. Elliott Co., Inc. which had already been selling the media properties of the American Chemical Society. Operating in concert with BrandLab, the sales team calls in their support and creative assistance for any advertisers who want to consider using content or native advertising in their communications mix.

Jim Elliott, president of the Elliott Company, attests to the value that BrandLab has created for ACS, highlighting that a decline in performance of both traditional advertising and even basic digital ad formats opens the opportunity for custom content to become a preferred marketing method for many companies.
"We get lots of calls on the consulting side of our company —media companies looking to improve their revenue performance. says Elliott. "I think what [ACS] did is very smart, particularly for an association. They said, 'we know we must help our advertisers improve the performance of their advertising on our platforms – or they'll quickly be searching for alternatives. And we know the authority of our brand, married to a well-told advertiser's story will consistently produce superior results."
Elliott said his sales team works on about 60 products for BrandLab under Holland's direction.
"Where the Elliott team has been very strong for us is that our previous sales team struggled with digital media—they were historically print sellers or relationship sellers," says Holland. "I think these days advertisers are demanding results; So, it's not a matter of just having great relationships with clients, you have to be able to meet what their goals and objectives."