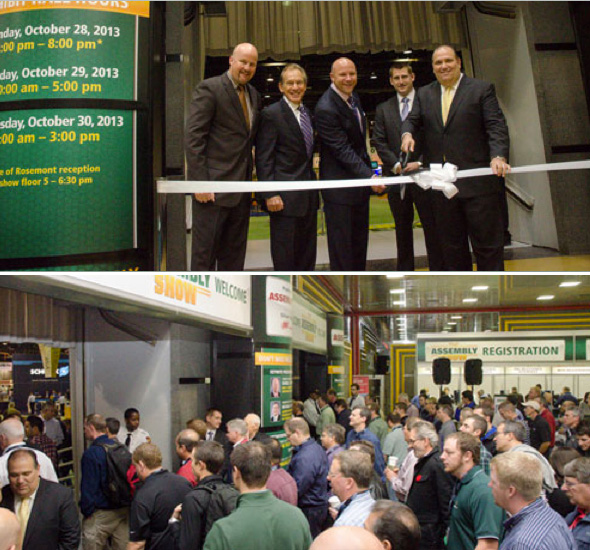 After a 10-year hiatus BNP Media relaunched The Assembly Show Oct. 27-29 at the Daniel E. Stephens Convention Center in Rosemont, Ill.
Officials at BNP, which also publishes Assembly Magazine for the assembly manufacturing industry, say the new show had a 38,000 net square foot showfloor, 150 exhibiting companies and 3,000 attendees.
Tom Esposito, publisher of Assembly Magazine, says the success of the relaunch can be attributed to two things. First, the assembly portion of the manufacturing process has become a small segment of larger manufacturing shows and it needs its own stand-alone event.
"In recent years, there have been many assembly tradeshows that have been a small segment of larger events," Esposito says in a statement. "It is obvious that our industry can and will continue to sustain a standalone event."
Second, he says, the show's location at Rosemont allowed it to offer a drayage package that had all the routine service contracting charges included as part of the space rental.
"For the first time in this sector," Esposito told Expo earlier, "all direct-to-dock drayage fees are included in the exhibitors' space fees."
Much of the elaborate assembly line equipment that exhibitors offered could be displayed on the showfloor as a result. Perhaps as a consequence, BNP Media Tradeshow and Conference Director Scott Wolters told Expo he had an 81-percent onsite renewal rate for next year's show, scheduled for the same time frame, again at Rosemont.
"We knew this was a first-year event," says exhibitor Dan McKeirnan, president of eFlex Systems, in a statement, "and have been very surprised by the results. They exceeded our expectations."
To stay updated on the latestEXPO news, become a Facebook fan, follow us on Twitter or sign up for our newsletter!