In recognition of evolving industry norms, the American Society of Magazine Editors has issued revised editorial guidelines forgoing specific procedural restrictions on advertiser-editor relationships in favor of a set of broader principles.
The most noticeable changes are the lack of prohibitions on cover advertising and editorial input in creating sponsored content—previous iterations of ASME's guidelines explicitly stated "Don't Print Ads on Covers" and "Don't Ask Editors to Write Ads." The new rules opt for a softer tone however, requiring "editors and publishers [to] take special care to distinguish between editorial content and advertising," and for editors to "avoid working with and reporting on the same marketers."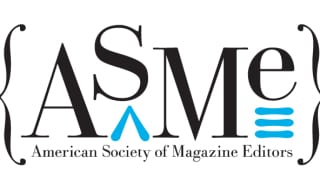 While critics of the changes argue the new approach makes too many concessions to the business side, Sid Holt, CEO of ASME, says generalization was a necessary tradeoff. A truly comprehensive set of rules addressing every platform in the current media era would have meant a much longer, more prescriptive document—an option "that was never really on the table."
"Are these guidelines or regulations? That was one of the main issues that kept coming up," he says. "The prevailing view was that over time, they had morphed from guidelines to help editors handle some common ad-edit issues, into what were perceived as a set of regulations. There was too much to be considered guidelines, and not enough to be satisfactory regulations."
Holt says history was also a guide. Minor changes have been included before—this is the 15th revision since the guidelines were first adopted in 1982—but it had been a decade since the last major overhaul.
"The guidelines dealt almost exclusively with print," Holt says. "There were digital guidelines introduced in the early 2000s, but they were still largely reflective of a print sensibility. We thought we needed guidelines that were applicable to all magazine media, including mobile, social, video and experiential."