ASME Prez: Blurring Ad-Edit Line Compromises Industry's Health

A report from the American Society of Magazine Editors annual board meeting.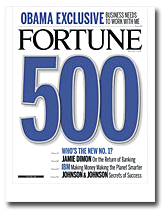 NEW YORK—Ad revenues are down. Headcount is down. Attendance at events—including this one—is down.
Even entrees to the National Magazine Awards, which will be presented here on Thursday night, are down.
And pressure from advertisers on magazine publishers to blur the line between advertising and editorial is way up.
Yet, even in this economy, succumbing to that pressure would be a mistake, said David Willey, editor of Runner's World and president of the American Society of Magazine Editors, at ASME's annual board meeting Wednesday.
"It has gotten more and more prevalent," Willey said of advertising on covers.  "Even in this economy, ASME will continue to stand for its core principals."
"When brands and marketing become comingled, trust in our brands is compromised—as is the long-term health of our brands.
Added Willey: "The future of our industry will not be determined by marketers."
During the panel discussion that followed ASME's election of officers, talk turned to the economy.
"I hate to say it, but [magazine advertising] is never going to come back to anything of what it once was," said Allen Sloan, Fortune's editor-at-large.  "Since we pretty much give away our magazines—and they depend on print advertising—we're going to have to charge more for our magazines."
Said Sloan: "Waiting for the Lord of Advertising to come and save you just isn't going to work."
Meet the Author
---