Ascend Sells Two Divisions

CEO: Company is past initial discussions with bidders for remaining businesses.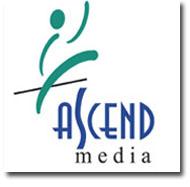 Two months after saying it was exploring its options in terms of a sale of its remaining four divisions, Overland Park, Kansas-based trade publisher Ascend Media has sold two of those businesses.
Anthem Media Group said it has acquired Ascend's Los Angeles-based Allied Healthcare division. Ascend also recently sold its Practice Developers group—which provides marketing services for healthcare professionals—to an undisclosed buyer.
Terms of both deals were not disclosed.
When contacted by FOLIO:, CEO Vicki Masseria said Ascend's remaining businesses will likely sell individually. She said the company is "further along than initial discussion" phases with potential suitors.
"This is a very tough time to be a seller, but it's a great time to be a buyer," Masseria said. "There are some valuable assets out there that will drive value after 2009. Completing these sales will be an incredible victory, especially in this environment."
Ascend's Allied Healthcare division is made up of 11 trade titles,  including Clinical Lab Products, Hearing Review, Imaging Economics and 24X7 magazine. Anthem is a media and marketing agency that publishes a number of regional, national and contract titles serving the retail, food services, entertainment, corporate and consumer markets.
According to Anthem CEO Brian Weaver, the acquisition is a "strong, strategic fit for Anthem. The new acquisition not only provides us with the opportunity to leverage our expertise and core management team, but to also offer value-added access to cutting edge technologies that will meet the specific needs of our clients nationwide."
Anthem vice president Dennis Triola—who served as president of Ascend's Allied Healthcare group from 2005 to 2008—was tapped as president of the new group, which will be called Allied Media. Reporting to Triola, former division president Larry Lannon will assist with Allied's "transition" to Anthem, but will not be employed by Anthem moving forward. Allied Healthcare staffers based in Overland Park, Kansas will be moved to Anthem's "Kansas City" headquarters, which also is located in Overland Park.
Berkery Noyes represented Ascend in both sales.
This summer, Ascend was said to be exploring its options in terms of a sale. At the time, an industry observer told FOLIO: that Ascend's lenders might look to sell its assets quickly, even one piece at a time, in an attempt to recoup as much of their debt as possible.
In February 2008, Ascend sold its Princeton, NJ-based Ascend Health division to Intellisphere, publisher of the MD Net Guide journal series for physicians. In fall 2007, the Overland Park, Kansas-based trade publisher sold off its 17-title Professional Service division. The company shut down three titles (Physicians Money Digest, Family Practice Recertification and Internal Medicine World Report), divested its four-title dental group and sold Expo magazine to Red 7 Media, FOLIO:'s parent company.
Ascend still has two divisions: its event media group and the AIME medical education division.

Meet the Author
---