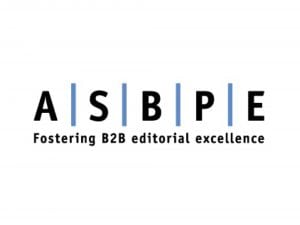 The American Society of Business Publication Editors (ASBPE) Foundation announced its new $5,000 annual scholarship program for graduate students in Northwestern University's Medill School of Journalism. Aimed to inspire students to study business journalism, the scholarship will be awarded to one student per year who is enrolled in the year-long graduate program at the main campus in Evanston and Chicago, Ill., or in courses taught in San Francisco and Washington, D.C.
The Medill graduate-school scholarship is slated to be the first in a series of grants awarded by the ASBPE Foundation, which is a nonprofit educational foundation associated with the ASBPE,  for students of other journalism schools, and is first expected to be given out in the upcoming 2018-19 academic year.
The donation-funded grant was inspired by the ASBPE's support of business journalism education as well as its mission to expose students to career paths within trade publications.
"With this scholarship, we hope to encourage students to concentrate their studies in areas where ASBPE publications operate," says former organization president Roy Harris.
Professors from the school and ASBPE, which is made up of over 2,000 trade publication editors and B2B publishing industry members, will also serve as mentors for the awarded students.
"We've recently launched a new Technology and Business journalism specialization that will allow a number of our graduate students to study business journalism in San Francisco with leading tech companies," says interim dean of Medill Charles Whitaker. "We anticipate that many of those students will go on to great careers in the B2B sphere."