As media companies have come to learn, advertising can only take a brand so far in terms of revenue. Introducing a click-to-buy option in the form of e-commerce has enabled media companies of all sizes to directly capitalize on their own audiences while also extending revenue generation opportunities to key partners.
Yet, navigating the line between content and e-commerce can be tricky, and the art of doing it right is exactly what will be explored at FOLIO: and min's new media summit, the Media Mashup Show, held April 16 in New York City. Here, FOLIO: checks in with Eric Ashman, strategic advisor at Thrillist and Media Mashup speaker, to find out exactly why mastering e-commerce should be top of mind for content publishers.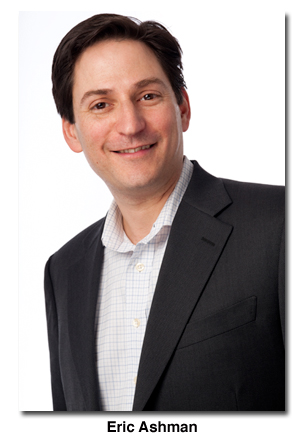 FOLIO: How is Thrillist navigating between content and e-commerce?
Eric Ashman: There are three businesses within Thrillist Media Group—The Crosby Press, Thrillist and Jack Threads. Thrillist and The Crosby Press are our content sites, and Jack Threads is our commerce business, but we're increasingly pushing content and commerce together. When Thrillist launched, it was originally built to be an intent-driven content property, filled with restaurant and bar recommendations, places to go and tips on cool ways to spend your money.
When we launched The Crosby Press, which is for younger male demographics and focuses on lifestyle content that covers what to wear, gadgets and how to spend your money, just about everything we write is focused on recommending a purchase for an activity or product. Our ultimate goal is to allow users to go all the way through to make a purchase or book a travel or restaurant reservation, for example.
Even today on The Crosby Press and Thrillist, we'll often write about a product that we're merchandizing through our Jack Threads store and have our editors write about products to allow a reader to very easily click-through and make a purchase. Everything we do is centered on making the experience of reading to purchase as seamless and efficient as possible.
FOLIO: Why is mastering e-commerce important for content publishers?
Ashman: There are two reasons. One is particular to lifestyle brands—more and more consumers want the ability to find something that they like and quickly be able to make a purchase or consume something that interests them. What we genuinely believe is that e-commerce is a great user experience that makes discovery and consumption as seamless as possible.
Another aspect is more a fundamental business issue, particularly for smaller publishers. We all recognize that monetization through digital advertising alone does not necessarily build a great business and it's become increasingly challenging. Having the ability to monetize your audience through advertising as well as transactions that generate intent, we think that is incredibly important. We think about the monetization of our audience through the ecosystem of advertising and commerce.
FOLIO: What are some important differences you see for b-to-b publishers, consumer publishers and niche magazines in terms of e-commerce?
Ashman: No matter what, if you're going to do content and commerce, you have to execute it in a way that has integrity for your audience—in the way you link from what you're writing about to what you're selling. You have to provide that great service to your readers. When we do content to commerce, it's ultimately an editorially driven activity. Between Jack Threads, Thrillist and The Crosby Press, they ultimately share a very similar audience, so it's easy for our editors to find things to merchandise and surface. In the next year we'll increasingly work with partners as well so that our editors have a wide palate of different types of things to editorialize and drive into a commerce experience.
What's key for us, and for any media brand, is you have to do that in a way where you're actually delivering a content service to your readers. If you're simply shilling product and surfacing what will be lousy content, it's not going to work. Finding a way to enter commerce with things that are very true to your brand is important. It's not about finding a commerce relationship or engine you can make work, you have to do it within the audience framework that you have.
That's why commerce is more challenging for news brands—news is not about driving intent, it's about informing your audience about the events of the day. The intent driven commerce framework, recommending things to do and buy and ways to spend money, is what really opens up the opportunity to integrate commerce in a seamless way.
Have a question for Ashman? Tweet @FOLIOMag using the #MediaMashup hashtag and we'll ask your question live on stage April 16. To learn more about Thrillist's e-commerce strategy—including mobile and location based services—register today for the Media Mashup Show.