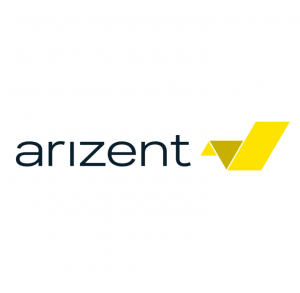 Arizent, the B2B media and events firm previously known as SourceMedia, has closed two of its 19 publications as it concentrates its focus on the financial services space after unveiling a new corporate branding in January.
Health Data Management, a 27-year-old brand which included a quarterly print edition, as well as the digital-only Information Management have both ceased operations as of this week, a company executive confirmed on Wednesday.
The move comes as Arizent says it's transitioning from a traditional B2B publishing model to a focus on "advancing communities," leaning into the financial services space in which the bulk of its brands, such as The American Banker and Financial Planning, reside.
"Focus is the key theme for us," chief strategy officer Jeff Mancini told Folio:. "When you think about the new community strategy that we're moving towards and the ability to integrate the live event experiences, the financial services brands are not only mature, but more complete in terms of what we call a community. They relate to each other as a sort of ecosystem."
Since the relaunch as Arizent, a central part of the company's strategy now involves editors and reporters increasingly working "horizontally" across multiple brands, Mancini said, to address topics of importance to the broader financial services industry. A topic like data privacy, he noted, is a vastly different issue in finance than in healthcare, which has its own, unique regulatory framework.
"That's not our core sweet spot," he said. "We want to leverage a pan-financial services view of these topics. These brands were outliers to our core industry. They weren't larger communities and their audiences don't really intersect with the other communities."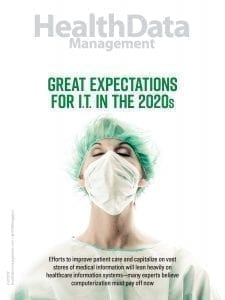 In a statement to Talking Biz News, CEO Gemma Postlethwaite cautioned that the closures are "not a reflection of our talented journalists or our dedicated sales teams. Rather, we are building integrated communities in our core markets and these are not natural adjacencies."
The specific number of employees impacted is unclear. Most of the sales staff was shifted to other areas of the company, Mancini said, acknowledging that the editors at the two shuttered publications have been let go. The masthead on Health Data Management's website lists three full-time editors, while Information Management's shows only an editor-in-chief.
Two of the company's other brands that aren't specifically tied to financial services, Employee Benefit Adviser and Employee Benefit News, will continue, Mancini added, albeit with a shift in focus that will be implemented over the course of the year.
"The transformation of that content strategy … will be thinking about the future of the workplace and what that looks like for our communities," he said. "The horizontal themes that we're going to be covering—diversity and inclusion, corporate culture change, artificial intelligence—these are the topics that leaders in our communities are concerned with. When you think about where that line intersects horizontally with the benefits space, that's what HR leadership wants to read about."
Read more on Arizent's new business strategy here.
---
Google May Begin Paying Publishers for Content
Google is exploring the possibility of paying news organizations for content, according to a report in The Wall Street Journal. The company is still in talks with publishers, so details are limited. However, it's a continued effort in the company's Google News Initiative to support the spread of "quality news content" across its platforms.
The other purpose is finding a more a manageable solution to adhere to copyright laws in Europe—the bulk of where these partnerships will begin—which requires third-party platforms like Google to pay licensing fees in order to show article previews.
Last year, the company began paying some U.S. publishers for access to audio-enabled content on its Home devices. Tech giants Facebook and Apple also launched programs last year which involve monetizing publisher content.
Terms of such partnerships have not been publicly disclosed, but several speculations indicate the benefits are generally small in terms of revenue.
---
AMI Sells Most of Its Fitness Mags
American Media has reached an agreement to offload three of its fitness magazines—Flex, Muscle & Fitness, Muscle & Fitness Hers—as part of its sale of Mr. Olympia bodybuilding competition to Jake Wood, co-founder of the female bodybuilding promotion Wings of Strength, the company announced. Terms of the deal were not disclosed.
The sale follows a string of acquisitions for American Media since 2017, when it bought Us Weekly and Men's Journal from Wenner Media in separate deals, followed by the purchase of In Touch, Life & Style, Closer and three teen magazines from Bauer Media in 2018 and several adventure sports magazines from TEN Publishing early last year.
Its $100 million sale of The National Enquirer to James Cohen, agreed upon last April, has yet to be completed. In January, Cohen told the New York Post's Keith Kelly that it's "taking longer than I expected to work out details."
---
AAM Takes Over MPA's 360° Reports
The MPA's quarterly Magazine Media 360° reports, which measure total brand audiences across print, digital and video for some 90-plus consumer magazines, are being taken over by the Alliance for Audited Media—which provides advertisers with audits of most mass-market magazines' print circulation and, more recently, digital audience size—the AAM announced today.
The news comes as the MPA—The Association for Magazine Media—concentrates its efforts around policy and advocacy, shifting its headquarters to Washington, D.C. at the start of the year.
"We are thrilled that AAM is managing the Magazine Media 360° report," said Bonnie Kintzer, president and CEO of Trusted Media Brands, in a prepared statement. "Showcasing the depth of our readership across platforms is a critical part of our strategy and having all that data managed and housed by the leader in trusted media data is valuable for us and our clients."
The most recent Magazine Media 360° report, reflecting the fourth quarter of 2019, can be accessed here.