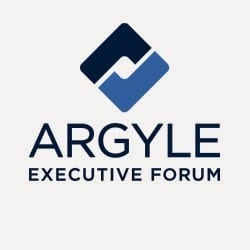 Argyle Executive Forum, LLC has acquired B2B media and events firm Innovation Enterprise, including CFO Publishing, from private equity firm Seguin Partners and The Economist Group, among others.
The deal, the terms of which have not been disclosed, was completed last week and comes less than a year after private equity firm The Wicks Group purchased a majority stake in Argyle.
Wicks is on a bit of a buying spree. Just three days after the Innovation Enterprise acquisition closed, Wicks acquired real estate media and events producer Bisnow for a reported $50 million (sources tell Folio: the actual sum was slightly higher).
The acquisition will expand Argyle's events business to offer more than 350 conferences targeted at C-level executives in 2016 across four continents, according to the company, in addition to more webinars and marketing services offerings.
Innovation Enterprise alone produces more than 122 annual events in North America, Europe, Asia, and Australia. In total, Argyle says its products will now reach more than two million executives this year.
"This transaction establishes Argyle as the world's leading producer of high-touch engagement events, as well as the leading provider of finance executive-focused marketing services in North America," said Argyle president and CEO, Danny Phillips, in a prepared statement."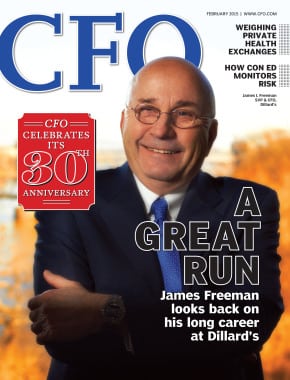 Seguin Partners acquired CFO Publishing from The Economist Group, which stayed on as a minority shareholder, in 2010. Two years later, Seguin purchased Innovation Enterprise before integrating the two.
CFO Publishing produces a number of C-level executive-targeted magazines and websites, including the flagship, 31-year-old CFO Magazine, among others.
"We felt it was the right time for us to exit and sell the business to a new owner who's going to be able to develop and invest a lot more into the business than we were willing to. To me it's just a natural progression of things," Alan Glass, chairman of CFO Publishing/Innovation Enterprise, tells Folio:. "Argyle is the perfect owner for this business."
Seguin Partners was advised on the transaction by Kathleen Thomas, partner at investment bank Redwood Capital Group, LLC. Graham Curtin, P.A. and Golenbock Eiseman Assor Bell & Peskoe LLP served as legal counsel to Seguin and Argyle, respectively.