Are You Making More Than Your CEO This Year?

In 2009, 23 percent of consumer CEOs say they're making less than $70,000.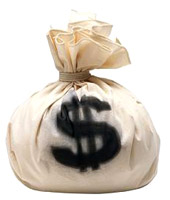 Stories of bloated CEO compensation abound (a recent Newsweek article says that the pay ratio between CEOs and employees of the companies on the Standard & Poor's 500 is now 319 to 1) and a recent FOLIO: blog revealed that Reader's Digest CEO Mary Berner is getting $125,000 per month while RDA is in bankruptcy (and a $2.23 million severance package if her contract is not renewed when the company emerges from bankruptcy).
However, an increasing number of consumer CEOs who also own their own companies are either cutting or foregoing their own salaries to keep their businesses alive.
According to the 2009 FOLIO: Consumer CEO Survey, an astonishing 23 percent of respondents said they are making $70,000 or less in total compensation (including bonuses) this year. In comparison, the mean salary for consumer editorial directors and editors-in-chief is $90,800, according to the 2009 FOLIO: Editorial Survey.  
Mean salary for consumer publishing CEOs shrank from $161,000 in 2008 to $150,000 in 2009. "Our biggest challenge right now is simple survival, so if I have to pass on my salary to see us through, that's what I'm going to do," one respondent said.
That may be cold comfort to the worker bees dealing with 10, 15 or even 25 percent salary cuts. But give credit where credit is due; at some publishers, the brass is making serious sacrifices, too. 
Meet the Author
---