Are Ad Page Figures Inflated?

Short, emphatic answer: yes.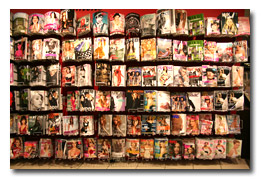 We've pointed out numerous times, the Publishers Information Bureau's revenue figures, given the steep discounts magazines often give advertisers, are bogus.
Just how bogus? Roughly 40 to 75 percent, according to this report on the Media Daily News Web site. As Bob Sacks, consultant and noted futurist, notes, "That is a lot of smoke and mirrors for an industry with limited accountability." (FOLIO: stopped paying attention to PIB's rate card-reported revenue years ago, focusing, instead, on ad page counts.)
One of the biggest discounters appears to be Meredith: "The company reported publishing ad revenues of $308 million in the first half of 2008, compared to PIB rate card revenues of $1.16 billion. This suggests that its 25 consumer magazines are collectively offering discounts of almost 75% off the official rates."
Time Inc. and Martha Stewart Living are mentioned in the MDN report, too, but this epidemic is widespread.
Meet the Author
---