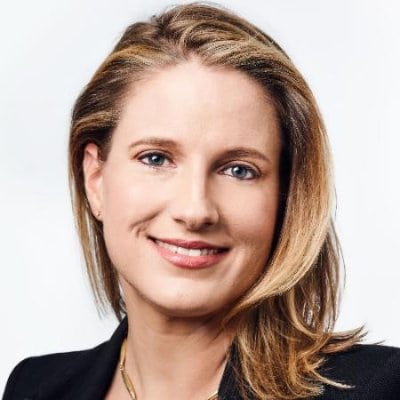 Lauren Kern is leaving New York Magazine for a role as editor-in-chief of Apple News, the nascent digital news platform which currently curates other outlets' news for iPhone users around the world, Folio: has confirmed.
Kern, who has been executive editor since 2014, will finish up at New York on June 2, according to a memo obtained by CNN. She also worked at the magazine from 2004 to 2010, with time in between at New York Times Magazine.
"It's an exciting opportunity to be the editor-in-chief of Apple News, to bring journalistic vigor and intelligence to an operation that has always seemed to me so full of promise," Adam Moss, editor-in-chief of the magazine, wrote in the memo. "Apple has the audience — all they needed was a superior editorial intelligence to guide it."
New York has done well under Kern's leadership, taking home three Ellies at this year's National Magazine Awards. And while Moss launches his search for a replacement, the real question is what this signals for Apple News.
The app, which comes preinstalled with iOS, doesn't currently have original content. Its homepage includes curated top stories from a range of participating media brands — including New York — as well as the ability to sort news by topic.
Like Facebook and Google, Apple has positioned itself as a partner to news organizations, rather than a competitor. Publications can sell their own ads within Apple News, or partner with Apple for ad sales. They also have a web-based editing tool and share metrics on reader engagement.
Plus, as Moss said, they have a substantial audience. As of last year, Apple reported 70 million active users of the app. That's 3.5 times the 19.8 million monthly uniques reported by New York in its media kit.
So is the future of Apple News that of a distributive content creator or just a keenly edited curation device? Apple did not immediately respond to a request for comment from Folio:. For now, it's anyone's guess.