Apple: iPad Sales Top Two Million

Shipments to reach nine more countries by July, company says.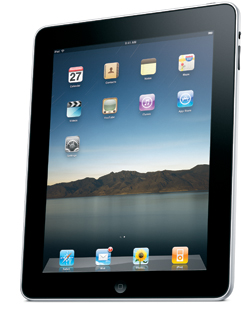 The demand for Apple's iPad tablet continues. In less than 60 days since the device launched on April 3, the company says sales have topped 2 million worldwide.
In addition, Apple says developer have created more than 5,000 apps for the iPad, and that the device will run "almost all" of the more than 200,000 apps currently available for the iPhone and iPod Touch.
Last weekend, Apple began shipping iPads to consumers in Australia, Canada, France, Germany, Italy, Japan, Spain, Switzerland and the U.K. The device will be available in nine more countries by July, the company says.
In addition to the iPad, e-reader enthusiasts should see the debut of at least two more devices this year. Plastic Logic's Que proReader is expected to ship sometime this summer (according to its Web site, pre-orders are sold out) and the Hearst-incubated Skiff reader is slated to debut later this year.
Meet the Author
---