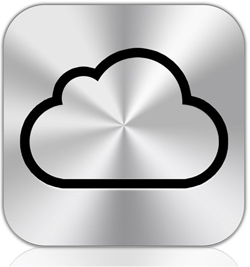 Like the majority of Apple's products and services, the release of the iCloud service has been surrounded by lots of questions, and equal amounts of media attention. The software company put an end to some of that speculation today, releasing iCloud's launch date: now officially set for October 12.
The iCloud service, which will be a free download for Apple users, automatically stores user content to the cloud; enabling users to access content across any iOS platform through their existing Apple IDs. According to the Apple press statement, if a user downloads new content to one device, the purchase is automatically stored in iCloud and is accessible from any iOS device, without additional user updates to separate devices. iCloud will also store users' iTunes purchasing history.
iCloud's release will coincide with the release of the iOS 5 mobile operating system, which includes the long-awaited Newsstand feature (Apple calls Newsstand "a new way to purchase and organize your newspaper and magazine subscriptions"). Publishers are relying on this new feature to showcase their latest cover art, as well as make new content easily discoverable for subscribers.
According to the Christian Science Monitor, if an Apple device is plugged into a power source and is able to access a Wi-Fi network, Apple will automatically back up users' content across devices.