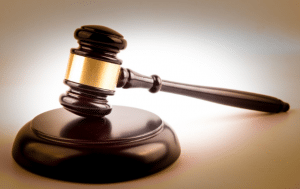 A federal appellate court has upheld the dismissal of a longstanding antitrust suit against Hearst and Time Inc.—among other current and former magazine publishers—filed by defunct wholesaler Anderson News, LLC, likely ending a legal battle so protracted that several of its original parties no longer exist.
In an opinion released Monday reflecting a unanimous decision from the Second Circuit Court of Appeals, Judge Susan L. Carney wrote that the Southern District of New York had ruled correctly in 2015 when it dismissed a $371 million lawsuit brought by Anderson against six major magazine publishers, among other defendants.
Anderson's suit alleged that the publishers illegally colluded to drive it out of business in response to a seven-cent surcharge Anderson attempted to impose, in early 2009, on copies of magazines it delivered to retailers on behalf of the defendants—which included the aforementioned Hearst and Time Inc., as well as American Media, Inc., Bauer Publishing, Hachette Filipacchi Media, Rodale, Hudson News, and four distributors, including Curtis Circulation, who partnered with the publishers.
The publishers—who at the time accounted for 42 percent of the U.S. market for single-copy magazine sales—balked at the proposed surcharge, instead opting to go with other wholesalers such as Hudson News and News Group, and Anderson was forced to cease operations and file for bankruptcy just weeks later.
Some of the defendants, including AMI, Hearst, and Time Inc., countersued, claiming that Anderson itself had engaged in an illegal conspiracy by pressuring retailers Kroger and Walmart to refuse shipments from other magazine wholesalers and competitor Source Interlink to impose its own, similar surcharge.
Both sets of claims were dismissed in the Southern District in 2010, before the Second Circuit reversed the dismissal in 2012, opening the door for Anderson to appeal.
"Anderson sought to significantly change the state of the market by suddenly seeking to impose a surcharge and setting an immediate deadline for publishers to take it or leave it," wrote Carney in her decision upholding the original dismissal. "It is not surprising that the defendants quickly rejected the proposal in favor of switching to existing wholesalers without surcharges, refusing to accept the terms of Anderson's new business model. No reasonable jury could find on this record that the defendants entered into a 'conscious commitment to a common scheme designed to achieve an unlawful objective.'"
This latest Second Circuit ruling also upheld the dismissals of the counterclaims made against Anderson.
"AMI is pleased that the Second Circuit upheld the grant of summary judgment in its favor, affirming AMI's position that it did not improperly collude with other magazine publishers," said an AMI spokesperson in a statement, echoing a similar statement from Meredith Corp., which acquired Time Inc. earlier this year.