App Metrics on Lockdown

Apple hinders embedded third-party measurement tools in app development.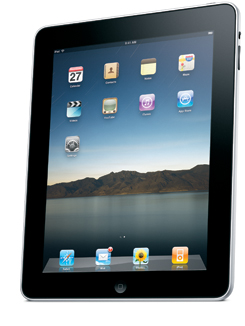 Apple released a new set of rules last week governing the development of apps for its wildly popular iPhone and iPad—which just released a new 4.0 operating system upgrade prompting the new SDK rules.
Both devices have had publishers drooling over a new, potentially game-changing content platform even as they bristle at Apple's control over distribution and customer information.
According to reports on Apple's new programming rules, developers will not, among other restrictions, be able to integrate third-party measurement services in the apps. These would be services such as Google Analytics, Webtrends, and, well, Adobe's Omniture, among others. (There's been an avalanche of reporting on Apple's Adobe Flash dis for its mobile platform. And the new rules have prompted one Adobe employee to infamously declare "Go screw yourself Apple.")
The New York Times reports that developers are in a state of limbo, wondering over the fate of apps they've already created or will be creating for the iPhone and will presumably port to the iPad. Peter Farago, vice president of Flurry, an analytics company, says in the piece that his questions to Apple have so far been unanswered.
And Eric Peterson, principal at analytics consulting firm Web Analytics Demystified, and a frequent columnist and blogger for FOLIO: sister title Audience Development, has written an open letter to Apple CEO Steve Jobs decrying the company's decision to lock out third-party measurement.
"Since many of your best Development partners are companies well-known for their general prowess for digital analytics—companies like Best Buy, Expedia, Cisco, Netflix, Disney, ABC, ESPN, and many, many more—you may want to give a little more thought to Section 3.3.9. If this section remains you are essentially blocking all of these companies (and all mobile developers in your App Store) from gaining valuable insight into how their applications can be more useful, more delightful, and frankly, more like Apple," he says.
The moves are considered to be part of a bigger picture of competitive posturing over an exploding mobile market and control thereof. Instead, Peterson feels, as do many others, I'm sure, that Apple has a great opportunity to define according to its own terms, but in a transparent way, mobile measurement for the industry.
"The most important thing is you would have an opportunity to craft a set of mobile tracking requirements that could be extended and applied across the entire mobile universe. In the same way Apple has changed our relationship with "pocket computing" forever, your company could essentially resolve a problem that in some ways is an accident waiting to happen, and do so in a way that creates opportunities rather than creating tension with the very group that is making your products so successful today."
And with so many players in the space jockeying for position to dominate devices, platforms, pricing, measurement and just plain old access, it's the standards that will settle the market down and coalesce the audience around the strongest players.
Meet the Author
---