AOL Partners to Unload Patch

Hale Global holds majority stake in new joint venture.
In what CEO Tim Armstrong is calling a "pivot," AOL finally decided to unload Patch, a costly and ultimately unsuccessful network of 900 nationwide hyper-local news sites, in a new limited liability company with Hale Global, an investment company known to take on and turn around troubled technology businesses.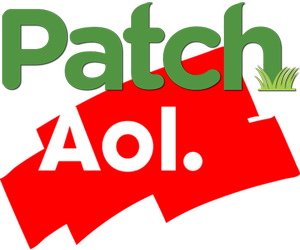 The financial terms of the deal were not disclosed, but AOL and Hale Global expect to close on the joint venture in the first quarter of 2014.
Armstrong, in a memo to AOL staffers, said "AOL has delivered on our commitment to our investors and put Patch in a position to be successful" and that the company would be "retaining a meaningful minority interest in the joint venture."
After purchasing Patch in 2009, AOL is estimated to have lost between $200-$300 million dollars and this new company will help ease the financial burden as Hale Global will now share in the costs.
"We are impressed by the commitments from Patch and AOL to serve communities and advertisers and look forward to working together to achieve our shared long-term vision," says Charles Hale, CEO of Hale Global, in a statement.
Securing local advertisers and maintaining an editorial tone that best relates to a regional audience are just two of the big issues a network as large as Patch has had to deal with over the years.
See Also:  How Local Magazines Figured Out What Patch Never Could
City and regional magazine publishers, faced with budgets cut to the bone in recent years, have thrived by reporting on timely news events with a flavor that best relates to the limited markets they service.
Moving forward, Patch, which according to ComScore serves more than 16 million people monthly as of last November, will focus on technology solutions to increase and simplify community participation, push a mobile-first experience with social integration and entice advertisers with geo-targeted products and self-service tools for national, regional and local sellers.
"AOL has established leading positions in attractive scaled opportunities including video, brands, advertising and subscriptions by making bold bets and strategically investing in these high-growth opportunities," Armstrong says. "Local will be a growth space during the next decade of the Internet."
Meet the Author
---