AOL Partners with Publishing Group of America In Video Syndication Deal

Content shared two ways between AOL On Network and PGOA sites like Relish.com.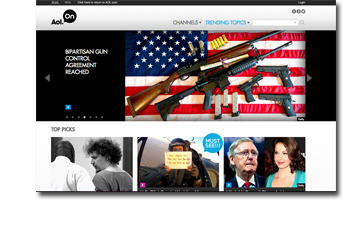 AOL has struck a syndication deal with the Publishing Group of America (PGOA), publisher of Relish, American Profile and Spry, to share video content between AOL On Network and PGOA's branded sites.
The deal is structured as a dual-syndication partnership. PGOA sites Moneyliving.com, Spryliving.com and Americanprofile.com will feature AOL video content, which was corralled under the On Network in April 2012, and AOL will feature PGOA video content in the cooking, recipe, personal finance and diet and fitness categories.
In terms of syndicated content deals, this one is on the larger side. The AOL On Network breaks down into 20 channels, and attracts about 35 million monthly uniques. PGOA titles Relish, American Profile and Spry have a combined circ of 34 million and are distributed via 1,400 local newspapers. The company's digital properties bring in 180 million monthly impressions, it says. 
Meet the Author
---