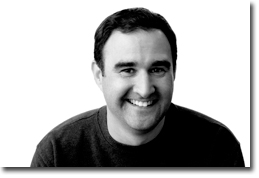 In May, AOL launched the AOL Advertising.com Group, a b-to-b advertising division focused on serving publishers.
In hopes of bringing premium advertising to the online sector, AOL has harnessed several of its companies (Advertising.com, ADTECH, Pictela, Goviral, 5min Media, StudioNow, Seed and AOL Answers) to create a one-stop advertising solution for publishers.
Ned Brody, who was the founder and CEO of ARPU and former CFO of LookSmart, is acting as president and head of AOL Advertising.com Group. He says bringing premium brands to the Web has been one of the biggest problems in online advertising, "There is still a tremendous amount of advertising dollars sitting on the fence from traditional TV and print, as there have been no good scalable solution for brand advertisers on the Web. The average inventory sell-through is somewhere around 30 percent."
Currently, the AOL ad network works with about 5,000 publishers; European-based video service Goviral deals with 25,000 publishers; and video service 5min Media works with another 1,000 publishers. ADTECH works with upwards of 700 partners.
Brody [pictured] says that almost all of these publishers only buy one product or service from AOL at this point, and he's hoping this new group will offer cross-platform (video, content, surveys, etc.) solutions to publishers presently working with the aforementioned companies.
The AOL Advertising.com Group has combined revenue of $500 million. Revenue is modeled different for each branch of the group, according to Brody. "On the ad network side, we buy inventory for publishers; we pay them, and then we resell it to advertisers, essentially," he says. "On the Pictela model and ADTECH side, we get a serving fee."
Brody says that since AOL is now looking to combine businesses and service, in many cases, ad serving will be free, if a publisher allows AOL to monetize a "significant portion of a site's inventory through Advertising.com."
In addition to giving publishers larger (premium) ad sizes, ways to monetize video and offering custom content production (through Seed, StudioNow and AOL Answers), AOL is also offering to syndicate content from Huffington Post to flesh out publishers' sites.
The Advertising.com Group created a transparent ad network model so that potential advertisers know exactly where they are buying inventory. Dubbed "super channels", advertisers will know what publishers they are working with, as bundles such as "travel" are offered for purchase.
As Brody says, "When we take off the black box, people are more willing to pay if they know what they're buying."
In time, Brody says that the Advertising.com Group will eventually offer integrated product suites to AOL, but the Group's initial focus is cross-selling its companies' abilities on multiple platforms.