AOL to Buy Bebo for $850M; TW Stock Dips

Unexpected deal comes on heels of Bewkes' spinoff talk.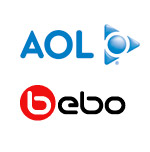 In an unexpected move, AOL has agreed to acquire Bebo, the London-based global social media network, for $850 million, the companies announced this morning. The sale comes on the heels of the admission by Time Warner's chief executive that the company is open to an AOL spin-off.
AOL is expected to integrate its popular AIM and ICQ instant message services with Bebo's 40 million members. Bebo, with offices in San Francisco and Austin, was rumored to be in sale talks earlier this month, but AOL was not mentioned among its reported suitors.
"This is a tremendous acquisition and one I think is game-changing for AOL," said AOL CEO Randy Falco during a conference call. "It puts us squarely as a leader in social media."
News of the sale sent Time Warner's stock price down 3 percent in morning trading. [NOTE: Click here for an updated stock price.]
'Beach Head' in Social Networking
"Cash flow at Bebo is likely to be pretty light, so the buy will cause some dilution at AOL although it will not have a meaningful impact on Time Warner's bottom line," Bearn Stearns analyst Spencer Wang said today. "The deal gives the company a 'beach head' in the social networking space, which, when combined with other AOL assets (AIM on the social networking side, Platform A on the ad side), will drive strategic value. Other than that, the main value is in helping AOL grow internationally."
In recent months, AOL has moved to bolster its position in advertising-supported Web media and marketing, spending nearly $1 billion on online advertising acquisitions. Last week, AOL announced the launch of Open AIM 2.0, a developer-friendly version.
Bewkes Open to AOL Deal
The announcement comes just two days after recently-installed Time Warner CEO Jeffrey Bewkes, speaking at a Bear Stearns conference, admitted what most media-watchers already knew: that the company is exploring strategic options—including a spinoff of AOL, or, as he said, "whatever configuration makes it the strongest and the most valuable."
The admission is in stark contrast to Bewkes' previous public statements, as recently as a month ago, which downplayed the potential for an AOL spinoff—and scoffed at the long-held theory that the company will eventually split off its Time Inc. publishing division.
On Tuesday, Bewkes acknowledged that AOL's revenues would be flat through June. On Monday, the New York Times reported that a top executive installed last summer to run AOL's new advertising division, Platform A, had been fired.
The companies would not discuss what role Bebo's U.S.-based founders Michael Birch and wife Xochi would have in the company post-sale.
According to PaidContent, venture capital firm Balderton Capital will reap about $140 million—nine times what it invested in Bebo less than two years ago—with its sale of a 15.7 percent stake in the company.
Meet the Author
---