Another Voice for Long-Form Journalism

Texas Monthly's Evan Smith.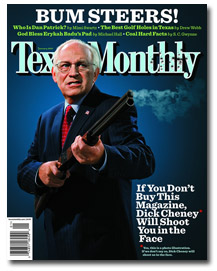 Following up my previous rant on the business of investigative journalism at magazines, I was happy to see this from Texas Monthly's Evan Smith:
Long-form is not the disease, it's the cure. What distinguishes us from other magazines is that we believe enough in the intellectual and cultural passions of our readers to give them 6,000; 7,000; or 10,000 words, when appropriate, on big subjects. Our circulation numbers are strong, which tells me that rather than going against the wishes of the people out there, we're actually speaking exactly to them.
Exactly.
Meet the Author
---