Incisive Media Eliminates 9 Jobs

Cuts come from former ALM's real estate group.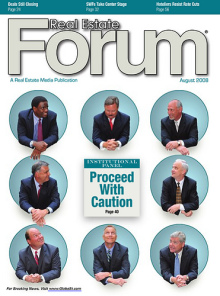 ALM, which now operates under the brand of its U.K.-based parent Incisive Media, has laid off nine employees from its real estate group.
Of the cuts, three come from the group's sales team, three from administration and support, two from editorial and one from events. The cuts, according to a spokesperson, are due to "a combination of economic and market conditions."
No other cuts were made at Incisive's other groups, the spokesperson said.
The real estate group publishes several magazines in the commercial real estate market, including flagship Real Estate Forum, and produces a series of related events and the globeST.com Web site.
Earlier this year, the former ALM cut more than 40 jobs across the board. ALM was acquired by Incisive in July 2007 for $630 million.
Meet the Author
---