Another Rodale Exec's Exit Points to Changes at Publisher

Integrated mark. pres./CMO Gregg Michaelson follows exit of CIO/COO Ken Citron.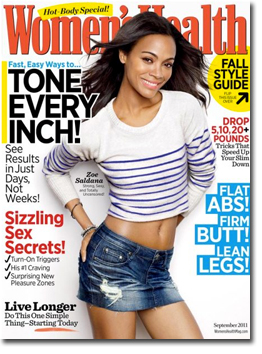 Gregg Michaelson, the integrated marketing president and chief marketing office with Rodale, has left the company. Michaelson was with the publisher since 2001, beginning his tenure with Rodale's book division.
According to Adweek, Michaelson's departure follows the exit of former Rodale COO and CIO Ken Citron in late September. A source tells FOLIO: that Michaelson left the company to focus on developing digital businesses, and no replacement has been named.
In a board meeting today, Rodale CEO (and company founder J. I. Rodale's granddaughter) Maria Rodale discussed the future of the publisher as "a media and lifestyle company". Adweek cites a company email in which Rodale wrote that she would expand on a strategy further within coming weeks.
Other changes at Rodale include the recent naming of Laura Frerer-Schmidt as publisher of Women's Health. Frerer-Schmidt joined Women's Health from Self (where she was associate publisher) on September 6.
Ad pages were up for Women's Health in first half 2011, up 8 percent from January to June 2010's 272.63 ad pages to January to June 2011's 294.32 pages, per PIB.
Runner's World is up 3.8 percent to 304.3 ad pages in first half 2011 from 315.89 ad pages in first half 2010; Men's Health experienced an increase of 3.6 percent to 377.34 ad pages from January to June 2010's 364.17 pages. Organic Gardening was also up in first half 2011, jumping 7.2 percent from January-June 2010's 119.74 ad pages to January-June 2011's 128.42 pages.
Bicycling also experienced a spike, up 6.8 percent in ad pages from first half 2010's 260.74 ad pages to first half 2011's 278.52 ad pages.
Prevention didn't fare as well in first half 2011, falling 4.1 percent from January-June 2010's 433.17 ad pages to 415.38 ad pages in January-June 2011.
Meet the Author
---