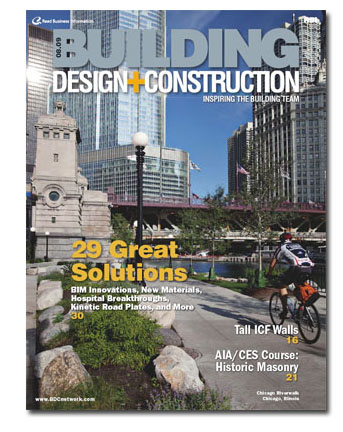 SEE ALSO: Remaining Shuttered Brands Not for Sale
Reed Business Information has passed 13 shuttered print and online properties under its former Construction Media Group to MB Media, which is headed by a pair of the group's ex-publishers. It marks the fourth announced acquisition of folded RBI titles by their former management.
The deal includes Building Design+Construction, Custom Builder, Construction Equipment, Housing Giants, Professional Builder, Professional Remodeler, Construction Bulletin, SpecCheck, BDCnetwork.com, LogInAndLearn.com, VisibleCity.com, ConstructionEquipment.com, and HousingZone.com.
MB Media was founded by CEO Tony Mancini and president Rick Blesi. Both served as publishers within the group under RBI.

UPDATE: In a statement, MB Media said the acquired brands are expected to relaunch in "the near future." When contacted by FOLIO:, Mancini said the magazines will continue to be published in print.
Mancini declined to comment on the terms of the deal but said the acquistions
were not connected with severance packages from RBI.
Since shuttering the 23 trade titles it did not sell on the open market, RBI has completed three other deals for which its former managers will take over certain brands. Dan Hogan, former publisher of HOTELS, acquired that title as well as Foodservice Equipment and Supplies. Newly-formed CFE Media LLC, helmed by former Reed Business group publishers Jim Langhenry and Steven Rourke, acquired Control Engineering, Consulting-Specifying Engineer and Plant Engineering. Peerless Media completed its acquisition of RBI's Logistics Management, Modern Materials Handling, Supply Chain Management Review and Material Handling Product News.
RBI had recently told interested buyers of its shuttered brands who aren't former RBI managers that no offers would be entertained until the company completes an internal auction process. According to an e-mail message from executive vice president and CFO John Poulin, the company would be back in touch with interested third party buyers by today.