Andrew Kirshenbaum

director of database marketing, Hearst Magazines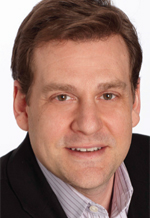 A customer database overhaul led by Kirshenbaum has dialed in the company's modeling techniques as well as new reporting capabilities.
In 2008, Hearst Magazines rolled out a new customer database on the Acxiom platform. Shortly after, the company hired Andrew Kirshenbaum to manage the daunting process of overhauling much of its consumer marketing infrastructure and processes.
Simply put, Kirshenbaum helped Hearst transition from traditional legacy marketing tactics to a more automated structure that relied on a much more robust analytical approach.
"Getting a full view of our customer has been very important, and leveraging our knowledge of the customer to make better-informed decisions," he says.
Kirshenbaum first set his sights on modeling. "Our response modeling had not been updated in several years. The first thing we did was go in and rebuild it using all of the transactional and demographic information we had. Before, we used to pull off bits and pieces [of the data]."
Now, says Kirshenbaum, the team is scoring every single customer on file—not just with predicted performance, but with cross-marketing opportunities using the information they have on prior purchase history and demographics. "We can't have notions about how business was done in the past, but make decisions on what's available to us now," he says.
The promotional team also now has unprecedented access to the data via a reporting platform and dashboard that Kirshenbaum built. "They can drill down to the individual transaction level. That was not done before."
The efforts over the last year have paid off. Through better targeting, reduction of duplicate efforts and a lighter resource load, the company has recouped its database investment and then some. Fall direct mail campaigns produced a 20 percent response lift. For 2010, expectations are that the new models will provide a 5 percent incremental response lift over the company's entire mail volume.
VITAL STATS: Thanks to new database marketing tactics, Kirshenbaum and his team have driven a better-than 20 percent boost with direct mail response rates, and expect a 5 percent incremental response lift in 2010 to Hearst's total mail volume.
BACK TO THE 2010 FOLIO: 40 MAIN PAGE 
Meet the Author
---