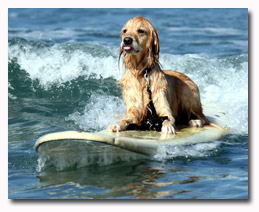 How does unlimited vacation time sound to you? For readers of FOLIO:, who have become accustomed to the almost weekly tally of layoffs and cutbacks in the publishing industry and for whom the phrase "work-life balance" has become as silly as "feng shui," it sounds too good to be true.
All except for employees at TechTarget, which is one of the reasons the Framingham, Massachusetts-based tech publisher earns a perennial spot on Boston Business Journal's "Best Places to Work" list. The publisher does not restrict full-time employees to any particular number of sick, personal or vacation days. "TechTarget maintains an 'open leave' policy respecting employees as professionals," says CEO Greg Strakosch. "This policy gives the employee flexibility and control over their schedules, providing excellent work-life balance."
Of course, with revenue up 18 percent in 2007 and up 30 percent in the first quarter of 2008, TechTarget can afford to be a little magnanimous. Still, it's a nice change from layoffs and cutbacks—or from the publishing CEO who I overheard sniff that editors who expected to get compensated for doing print and online should be thankful they aren't in coal mining.