Amy Taschler Snyder

Director of Media Systems | Hanley Wood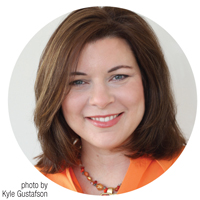 Two years ago, Hanley Wood embarked on a major online push, spending millions on hiring e-media staff and technology.
But for any publisher trying to build up a true multimedia infrastructure, the key is mapping out a smooth operating procedure.
Amy Taschler Snyder originally worked in Hanley Wood's IT department, overseeing the business systems. In 2007, she was invited to help streamline division operations. "At the time, business media print and online operations were standalone," she says. "Online ad ops was organized around technology. In 2007, we were growing at a pace where it was feasible for me to start overseeing print and online contract teams. Online was still trailblazing, with sales people working directly with tech to deliver custom and rich media. I think we had five e-media sales managers to 40 print sale managers at the time."
Her focus was on process engineering and complementary workflow, then establishing department procedures for combined media support. "Sometimes it wasn't possible to transfer print best practices, they're real differences," Taschler Snyder says. Media services went through an e-media boot camp for online systems and contracts training. In the end, Hanley Wood had a single team supporting print and online contracts.
Taschler Snyder is quick to point out this was a group effort and because of that, results were noticeable within six months. "We no longer needed vps or executive directors intervening in any drama between sales and operations," she adds.
Recently, Taschler Snyder moved back to IT to focus on further integrating ad ops and accounting systems. "We want to give our advertisers a single invoice and more holistic reporting. My approach is to work with a strong e-media solution provider and retrofit it for print. Adapting a print system to online won't cut it."
VITAL STATS: Hanley Wood was able to revamp its back-end support in six months.
Meet the Author
---