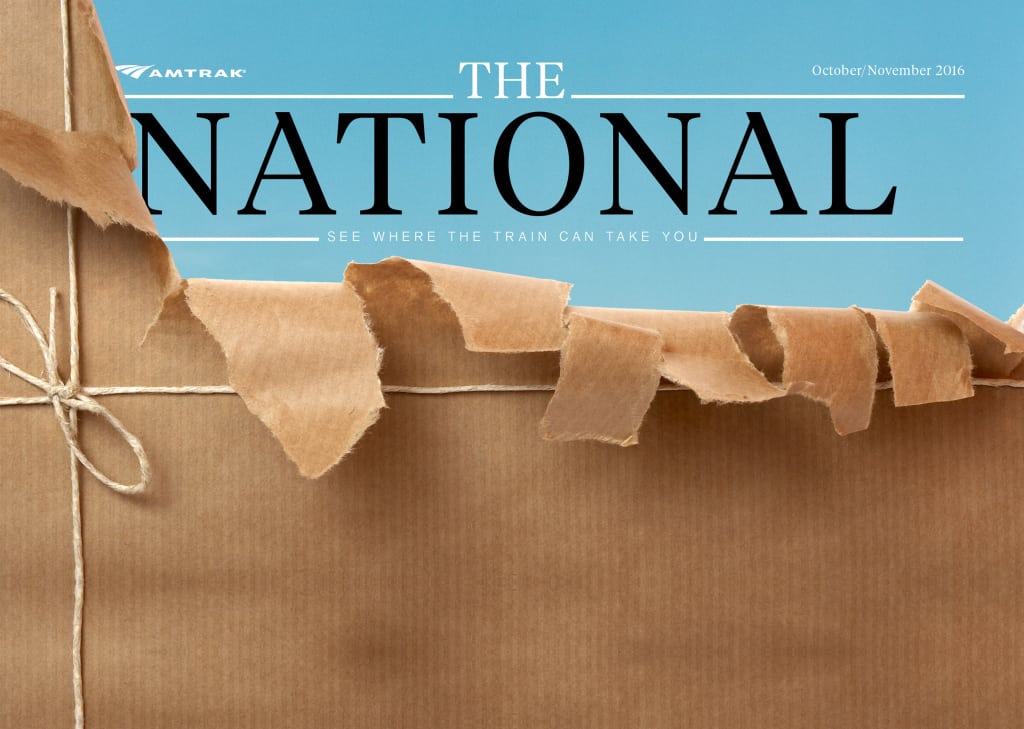 Amtrak is launching its first national magazine in October. The National, a bi-monthly print magazine and digital portal, will be produced by the London-based publisher Ink. The new magazine will be available on up to 300 daily trains across the US.
The National will be based out of Ink's New York office, with Anna Szpunar as publisher.
Jordan Heller is the editor-in-chief. He is also editor-in-chief of Rhapsody and Hemisphere, the inflight magazines for United Airlines. Alex Hoyt is the executive editor, as well as senior editor of Rhapsody.
"In our first issue you'll find all kinds of stories — travel essays, reported pieces, fiction, poetry, and fine-art photography — and a range of voices from across the country. As you pass the hours, we hope you'll find it an enjoyable read — and a compelling case to see America by train," Hoyt said in a statement.
The company now publishes 28 magazines, including American Airlines' American Way, which will move to Miami from its long-held home in Dallas.
As The National gets going, Amtrak says goodbye to its current onboard magazine, Arrive. The current summer/fall 2016 issue of Arrive is its last.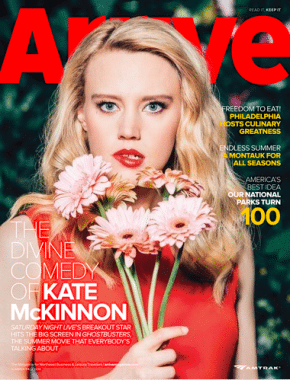 Arrive publisher Manifest voluntarily resigned its publishing in spring, according to a Manifest spokesperson. Though only distributed on the Northeast Corridor, Arrive was the official Amtrak magazine, along with Corridor, its accompanying digital portal.
Editor-in-chief Leigh Flayton left Manifest on June 30, after 10 years at the magazine.
Under Flayton, the magazine hosted an array of celebrity cover stars, from President Bill Clinton in March/April 2012 to actor Olivia Wilde in January/February 2016. The magazine was especially popular among the New York comedy set, earning mention on NBC's "30 Rock," and "The Tonight Show Starring Jimmy Fallon."
Ellen Carucci, the group publisher of Arrive, has been with Manifest since 2015 and remains at the company, along with the rest of Arrive's staff.
Amtrak will continue to carry state-sponsored magazines. A spokesperson with the company said it has an open offer with the 48 continental states to keep regional magazines in train seat pockets.
That includes OnTrak magazine, a quarterly publication on the Cascades route, published by Statehood Media and funded by Oregon and Washington state. The magazine launched in 2014 and continues to print issues today, according to Kevin Max, chief content officer of Statehood Media.