Amid More Layoffs, D Magazine Reconsiders Circulation Operation

Two of three circ. staffers cut; magazine considers outsourcing.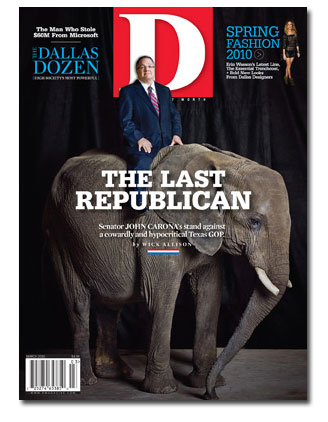 Layoffs again have hit the company that publishes Dallas, Texas-based D magazine. The regional this week laid off seven staffers, or about 6 percent of its overall workforce. Among the eliminated positions were its custom marketing director, style director and senior multi-media producer.
In addition to D, the company publishes spinoffs D Home, D CEO, D Weddings and other specialty and custom magazines.
Hardest hit among the publisher's operations was its three-person circulation department. Gone with the layoffs are its circulation director and newsstand manager. A circulation manager remains.
"The reason for our layoffs was to keep our expenses in line with our revenues," editor Tim Rogers told FOLIO:. "We've made some recent hires in other areas of our company [a brand marketing manager, art editor, a research editor], but these cuts were necessary to keep us healthy."
Rogers said it remains to be determined whether all circulation responsibilities will now fall onto the circulation manager or if the company will outsource some of those duties. He said he expects that decision to be made sometime next week.
Rogers said D's newsstand circulation rose 5 percent during the second half last year, with an estimated average of about 15,500 copies sold at a 59.9 percent sell through. Rogers said avereage monthly circ. was 67,630 during that period, an increase of  4.9 percent.
Last March, the company that publishes D—which is owned by D founder Wick Allison—eliminated 12 staffers. The cuts came a little more than three months after the publisher laid off 29 staffers, which at the time represented about 19 percent of its workforce.
Meet the Author
---