AMI Slashes Debt by Another $200 Million

Publisher reaches second recent debt-for-equity deal with bondholders.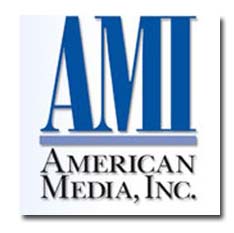 After renegotiating its debt and avoiding bankruptcy in early 2009, American Media Inc. has undergone another financial restructuring that it says cuts its debt by a further $200 million.
The publisher says it has struck an agreement with 90 percent of its bondholders that has them exchanging AMI's bonds for equity in the form of AMI common stock. Following the transaction, AMI says its leverage will be reduced from 7.2X to 5.1X and that the company will have an extra $50 million in free cash flow on a pro forma basis.
"I am very grateful to our bondholders for having the confidence and faith in AMI to consummate this transaction," chairman, president and CEO David Pecker says in a statement announcing the agreement. Moelis & Company served as AMI's financial advisor in the transaction.
The deal follows a similar one in February 2009 that had the Men's Fitness publisher transfer ownership of 95 percent of its common stock to bondholders, effectively slashing its debt by $227.2 million. That deal came after AMI extended the loan payments on its senior debt several times.
Pecker and Evercore Partners bought American Media in 1999 for $850 million. Evercore, together with Thomas H. Lee Partners, were the principal shareholders.
AMI publishes several other titles in addition to Men's Fitness, including Shape, Star Magazine and the National Enquirer.
Meet the Author
---