AMI Revenue Dips 2% During First Quarter

Reports $500,000 net income, eliminates 132 jobs in 15 months.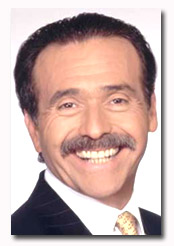 Right: AMI president David Pecker
American Media Inc.'s estimated fiscal first quarter 2009 operating revenue was $118.8 million, down 2 percent from $121.1 million over the same period in 2008, the company reported today. The celebrity and fitness magazine publisher reported $500,000 in net income, up from a $100,000 net loss during the same period last year.
AMI attributed the dip in revenue to soft advertising revenue and "economic pressures." Bank EBITDA for the fiscal first quarter was down 9 percent to $33.3 million, from $36.4 million during the same period last year.
AMI also reported that between March 2006 and June 2008, the company eliminated 132 positions (from 877 to 745), a 15.1 percent workforce reduction.
Last month, AMI reported its fiscal 2008 revenue was $491 million, up about 4 percent over 2007.
Exploring Strategic Alternatives
According to the company's 10-K filed on June 30, AMI is looking to refinance $389.5 million of one of its loans by February, and $145.5 million on another by 2010.
AMI said it also is exploring strategic alternatives, including a restructuring, to deal with its debt.
Operating income for fiscal 2008 was $67 million, as compared to a $254 million loss over 2007. AMI attributed its year-end revenue increase to ad revenue gains at Shape, Star and Men's Fitness magazines.
According to the publisher, Star's ad pages spiked by 21.5 percent in fiscal 2008, Men's Fitness increased pages by 13.2 percent, and Shape's were up 10.5 percent.
Meet the Author
---