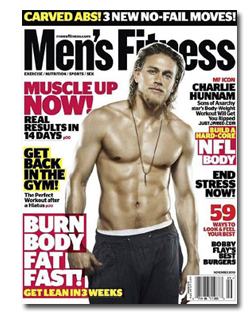 American Media Inc. says the U.S. Bankruptcy Court for the Southern District of New York has confirmed its reorganization plan, which the publisher says clears the way for it to emerge from its voluntary pre-packaged Chapter 11 filing by the end of 2010.
In November, AMI filed a prepackaged Chapter 11 bankruptcy plan to "significantly de-lever" its balance sheet. AMI is not releasing additional details about the restructuring but the plan will be effective once AMI closes its Revolving Credit Facility with JPMorgan Chase Bank, NA, and with the issuance of AMI's 13-1/2 percent Second Lien Senior Secured Notes due 2018.
"I have been CEO for over a decade, and this is the best capital structure I have ever had to work with," said CEO David Pecker in a statement. "This will allow AMI to finally capitalize on all the digital opportunities available for our brands, continue to strengthen our print properties, expand our publishing services efforts and ultimately accomplish what my goal has always been-to build a major media company that will be among the industry's elite."
In announcing the financial restructuring plan, AMI also said it terminated a previous offer to exchange its outstanding 14 percent senior subordinated notes due 2013 for a combination of cash and shares of common stock. The process had been extended several times over the last several weeks past its initial deadline.
Last July, AMI underwent a financial restructuring that it said cut its debt by $200 million by exchanging AMI's bonds for equity in the form of AMI common stock. Following that transaction, AMI said its leverage will be reduced from 7.2X to 5.1X and that the company will have an extra $50 million in free cash flow on a pro forma basis.
That deal followed a similar one in February 2009 that had the publisher transfer ownership of 95 percent of its common stock to bondholders, effectively slashing its debt by $227.2 million.
Pecker and Evercore Partners bought American Media in 1999 for $850 million. Evercore, together with Thomas H. Lee Partners, were the principal shareholders.
AMI publishes several magazines including Men's Fitness, Shape, Star Magazine and the National Enquirer. Last week Medical Economics Group reported that Mira!, an AMI title serving the Hispanic market, will fold after its Dec. 27th issue.