AMI Restructures Debt…Again

Agreement follows ownership changes.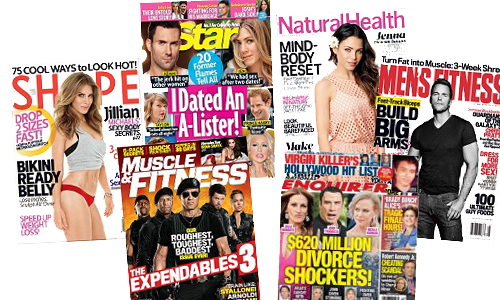 American Media Inc. is converting almost 25 percent of its outstanding debt into equity holdings for its new owners, the company announced Monday.
The agreement reduces AMI's $500-million-plus debt load by $121.3 million, and decreases interest expenses by $12.4 million annually. That'll free the company to go into growth mode, says David Pecker, AMI's chairman, president and CEO.
"This is the dawn of a new and exciting period of growth for AMI," he says. "Our ability to work with investors who share our strategic vision underscores our commitment to deleverage the balance sheet and focus on reducing the company's interest expense which allows us to execute an aggressive strategy to transform American Media into a premier lifestyle brands company. My team and I are already moving assertively to execute this strategy with growth capital and we remain focused on continuing the investment in digital growth."
An emphasis on digital isn't trailblazing, but it's important for a print-centric publisher like AMI.
According to its 2014 fiscal year annual report, the company relies on print for 57 percent of its revenue, with more than three-quarters of those dollars, or $150 million, coming from the newsstand—a revenue stream that's drying up fast. Four of AMI's Top 5 performers (National Enquirer, Star, Shape, OK! And Men's Fitness) have seen single-copy sales decline. Overall, their sales are down 20.1 percent at the newsstand since 2011, per the Alliance for Audited Media. The closing of Source Interlink Distribution, one of AMI's biggest distributors, mess didn't help, though Pecker says distribution will be back on track by the fall.
Against that backdrop, digital has been a comparative bright spot. Digital revenue increased 83 percent in FY 2014. But at just $23.1 million, it's still a small portion of the company's total earnings (total revenue was $344 million for the period). Pecker tells The Deal Pipeline he's projecting $60 to $70 million in digital revenue by 2015, though that's still less than half of what AMI currently generates on the newsstand.
See also: 13 Magazines, One App—AMI's Plan for Digital Access
The debt-to-equity swap comes on the heels of a big ownership shift at AMI. Chatham Asset Management and Omega Charitable Partnership, existing stakeholders in the company, recently combined to purchase 100 percent of the business for $2 million in cash and the assumption of $513 million in debt.
Monday's announcement marks the fourth major financial restructuring for AMI since 2009.
Meet the Author
---