AMI Reports 4 Percent Revenue Bump

Publisher attributes growth to ad revenues at Shape, Star and Men's Fitness.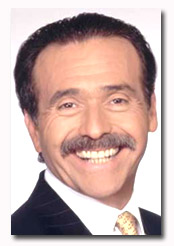 American Media Inc., a company which until recently had difficulty filing its financials on time, today announced its fiscal 2008 revenues were $491 million, up about 4 percent over 2007. Operating income was $67 million, as compared to a $254 million loss over 2007.
The celebrity magazine publisher attributes its year-end revenue increase to ad revenue gains at Shape, Star and Men's Fitness magazines. According to the publisher, Star's ad pages spiked by 21.5 percent in fiscal 2008, Men's Fitness increased by 13.2 percent and Shape's was up 10.5 percent.
The results come about a month-and-a-half after executive vice president and chief editorial director Bonnie Fuller resigned. According to a WWD report, AMI paid Fuller $2.4 million in 2008, more than chairman and CEO David Pecker, whose total compensation for the year is $1.6 million.
AMI's fourth quarter 2008 revenues (period ended March 31) slipped 1 percent to $123 million from $124 million during the same period last year. The company reported an operating loss for the quarter of $8 million compared to $22 million in operating income for the same period last year.
"We expect that these leading titles in two of the strongest publishing categories—health and fitness, and celebrity—will continue to generate solid performance for the company in fiscal 2009," chairman and CEO David Pecker said in a statement.
According to Publishers Information Bureau figures, Men's Fitness ad dollars were down 4 percent to $13.3 million in the first quarter, Shape's spiked 16.4 percent to $51.1 million and Star's were up 1.5 percent to $45.5 million. Ad revenues at AMI's Natural Health dropped 10.7 percent to $4.1 and National Enquirer's fell 9.5 percent to $13.6 million.
Meet the Author
---