AMI Reaches Deal to Reduce Debt

Exchange agreement will improve capital structure, liquidity.
American Media Inc. (AMI) announced a deal with bondholders that would help the media company save approximately $12 million per year in cash interest payments over the next three years.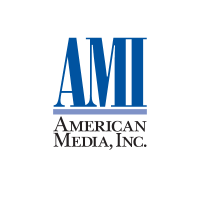 AMI entered into the exchange agreement with holders of approximately 90 percent of its 13.5 percent second lien notes. Existing second lien notes belonging to those holders will be exchanged for a new series of 10 percent second lien notes with a payment-in-kind feature. AMI will use the $12 million in anticipated savings to repurchase its first lien bonds.
"This exchange will reduce total debt and allow us to further invest in digital opportunities and rapidly growing media products including Shape, Men's Fitness and our new book publishing venture," says David J. Pecker, chairman, president and CEO of AMI, in a statement. "It will also increase AMI's financial flexibility."
AMI owns and operates various celebrity and active lifestyle print brands including the National Enquirer, Star, Soap Opera Digest and Shape, among others, totaling a combined circulation of more than 7.2 million.
In addition, AMI manages 18 unique digital properties like RadarOnline.com and CountryWeekly.com which, on average, garner more than 24 million unique visitors and more than 183 million page views per month.
"Some of our largest bondholders are recognizing the long-term strategic plan of management, and this transaction improves our liquidity assists in future investments and provides a path to unlock value for all stakeholders," Pecker contends.
AMI is the latest media publisher to make refinancing and credit moves. In August, Source Interlink reached a deal with its majority investor, GoldenTree Asset Management, in order to recapitalize and focus on its transformational opportunities.
See Also: "Source Interlink 'Significantly Deleverages' Business"
 
Meet the Author
---