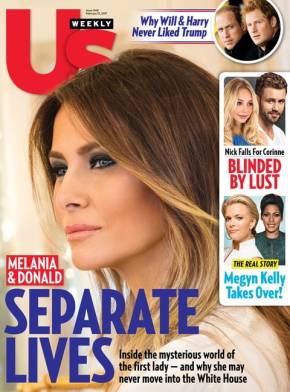 American Media Inc. laid off around 30 percent of employees from Us Weekly yesterday, just days after its purchase of the magazine for $100 million from Wenner Media, according to knowledgable sources as well as published reports. The team will remain intact until the deal closes, which could be as late as April 15, pending regulatory approval.
Mike Steele, editor-in-chief of the magazine, was among those let go in the move which nearly halves the 78-person editorial team and dismisses many of the team members who gave the celebrity magazine its unique voice.
Of the estimated 110 employees across all departments, around 70 percent remain — many of whom are from the advertising and digital editorial teams. David Pecker, CEO of AMI, will meet with the remaining staff today in New York.
These cuts follow weeks of anticipation in and around Us Weekly, especially after two days of interviews last week in which AMI leadership assessed employees in short — sometimes group — meetings.
AMI has several titles in the celebrity space — Star, Okay!, RadarOnline, and National Enquirer — which have editors and publicists uncertain of the future of Us Weekly. The publisher's reputation precedes itself, with some industry insiders saying that AMI runs stories about celebrities' personal lives that competitors like Us Weekly and People would never touch.
A difference in editorial style and ethics has led certain publicists to declare that they won't work with Us Weekly under AMI's management, according to sources close to the situation.
This could be bad news for AMI, who may see their $100 million baby decrease in value.
Most of Us Weekly's value rests in its ability to reach affluent audiences in a saturated celebrity market. Their 2017 print rate-base is 1,950,000, along with 21.9 million digital monthly uniques, according to comScore. It was this digital reach which made Us Weekly so attractive to Tronc, which pulled out of buying the magazine at the last minute.