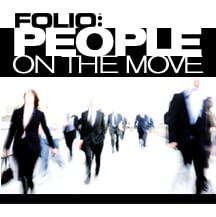 American Media Inc. has named Gwen Flamberg vice president of beauty and style for the company's celebrity group, as well as executive editor of beauty and style for Us Weekly.
Prior to her new role, Flamberg formerly served as beauty director of Us Weekly.
"Gwen not only represents the amazing depth of talent that was key to our acquisition of Us Weekly but also the passion and commitment that underscores how this brand will continue to grow and flourish in the coming months," said David Pecker, AMI chairman and chief executive officer. "Her comprehensive industry knowledge and her insights and impact on beauty and style trends is an extraordinary asset that can continue to be leveraged to the benefit of our brands' passionate audiences in this new role."
---
Here are the rest of this week's people on the move…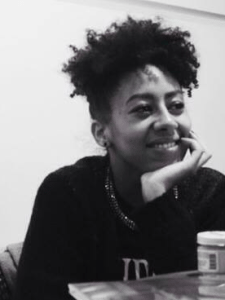 The Fader has named Rawiya Kameir (pictured) deputy editor. Kameir previously worked at The Outline, running the site's culture vertical. Prior to The Outline, she served as a cultural critic, reporter and editor at The Fader. Additionally, the magazine has also named Olivia Craighead associate social media editor. Formerly, Craighead served as a night editor for The Fader, as well as a freelance writer for Buzzfeed, Vice and Glamour.
Runner's World has announced several appointments. Matt Gross has been named digital director, most recently serving as the editor-in-chief of Panna, a video-recipe startup, Marissa Stephenson has been named deputy editor, most recently serving as articles editor at Men's Journal, and Brian Dalek has been named senior digital editor, most recently serving as the brand's digital editor.
Hearst Design Group has announced several hires. Vanessa Lawrence has been named senior editor at Elle Decor. Lawrence joins the publication from W Magazine, where she served as senior features writer. Additionally, Charles Curkin has been appointed articles editor of the Hearst Design Group, working with Elle Decor, House Beautiful and Veranda. Most recently, Curkin worked as contributing editor at The Wall Street Journal's The Future of Everything magazine.
The Root's current managing editor Danielle Belton has been promoted to editor-in-chief, the first ever for the African-American-focused online magazine. Prior to becoming managing editor, Belton served as associate editor for the site.
Anna Lisa Raya has joined Vanity Fair as executive Hollywood editor. Raya previously served as a senior awards editor for The Hollywood Reporter.
Martha Stewart Weddings has hired Sarah Schreiber as associate digital editor. Formerly, she served as a freelance editorial assistant for Hearst Digital Media.
Questex has added three executives to its American Salon magazine. Brett Vinovich has been named publisher, Kelley Donahue has been named editorial director and Kristine Compton has been named account manager.