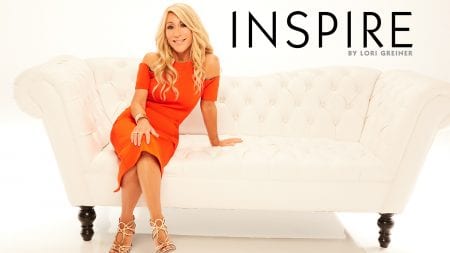 In response to the popularity of her Parade cover last year, AMG/Parade is teaming up with the Shark Tank "Shark" to launch a new lifestyle publication, Inspire by Lori Greiner.
Inspire's first issue is set to debut in March 2019.
"When Lori was featured on the cover of Parade last year, it was one of our top 10 most popular issues of 2017," said Tracey Altman, EVP of new ventures and business development. "Lori is a hero to women of all ages–and in Inspire by Lori Greiner, she'll teach her readers how they can be heroes in their own lives. Lori and AMG/Parade are a symbiotic match and we're looking forward to working with her and her team regularly."
The magazine will be piloted with an initial run of 150,000 issues at a cover price of $4.99, and then the frequency of further editions will depend on the success of the premiere issue, which will feature 100 pages of content related to everything from advice and inspiration, to money and investing, and to health and beauty. 
"We are planning to increase annual frequency to quarterly or bi-monthly," said Altman. "We will announce the full rollout in July."
However, prior to its launch, the new magazine will be sampled as an eight-page-long "pull & save" version within the March 10, 2019 issue of Parade—which has a distribution of 45 million—as a promotional measure, and will feature product reviews and recommendations, success tips and ideas for authentic living; all topics that will be covered in the main magazine. Beyond that, Inspire's content will continue to be shared in Parade once per quarter. 
AMG/Parade SVP, chief content officer Lisa Delaney is tasked with leading the editorial team and the creative department will be headed by Nicole Schembeck, who was tapped as the publication's VP, creative director. Digital content from Inspire will also be featured on a quarterly sub-channel on Parade.com.
"I'm hoping my readers will connect with me in a whole new way through Inspire by Lori Greiner." said Greiner in a statement. "The content is going to be fun, exciting, and loaded with helpful, interesting things that everyone will find useful and will love."
A recurring trend in the industry, Greiner is joining the host of other TV personalities who have launched magazines over the past few years, including Gwyneth Paltrow's Goop, Joanna Gaines' Magnolia Journal, and Ree Drummond's The Pioneer Woman magazine.