AmericanStyle Suspends Publication

Fine arts consumer quarterly to shutter, pending buyout.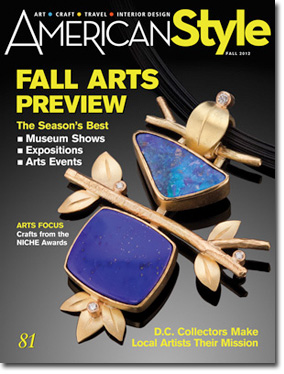 AmericanStyle, a consumer quarterly founded in 1994, has announced that it will suspend publication immediately in a letter to subscribers.
The small Baltimore-based magazine, published by The Rosen Group, serves the fine arts and crafts collectors market, and had a circulation of 75,000 just three years ago.
Over that time, staff has gone from six full-time to two; frequency from six-per-year to quarterly; the book from 120 pages to 64 in its last issue; ad pages from 50 or 60 to 31. Editor-in-chief Hope Daniels confirms the distribution base is "less" currently, but wouldn't go further, citing ongoing negotiations with potential buyers.
Daniels says those cuts-and others, including folio binding changes and furlough weeks-weren't enough as the company tried to whether the financial storm.
"When people need to meet their bills, pay their rent, feed their families, put gas in their car, luxury items take the hit," she says.
AmericanStyle is being considered for purchase or partnership by at least two publishing companies, according to Daniels.
Niche, a b-to-b art industry magazine also published by The Rosen Group, has faired better recently however. Working with several tradeshows also under the company's ownership, it's managed to integrate itself back into the market after the recession, connecting independent artists with retailers and galleries.
"It was a very difficult decision for us to make, but we were trying to be realistic about it," Daniels says. "You've got the synergy between those two that is building now again after a number of years weakening because of the economy. So we figured we would put all our backing into [Niche,] the one thing hopefully we can build up again faster."
Wendy Rosen, CEO and publisher of the group, unsuccessfully pursued a seat in the U.S. House of Representatives last year. Rosen had gradually handed over day-to-day management responsibilities to staff over the last five to 10 years, says Daniels, taking leave of the company last year.
To stay updated on the latest FOLIO: news, become a Facebook fan and follow us on Twitter!
Meet the Author
---