American Express Publishing Expects 15 Percent Ad Revenue Jump in First Half 2011

Publisher predicts 10 percent growth in ad pages.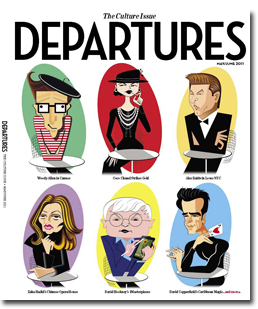 American Express Publishing announced today that it anticipates a 15 percent jump in advertising revenue and a 10 percent bump in advertising pages for the first half of 2011.
The publisher claims the boost comes from gains in advertising categories such as travel (+22 percent), fashion (+104 percent)), jewelry and watches (+36 percent) and Household Equipment (+68 percent). Magazine titles include Travel + Leisure, Food + Wine, Departures and Executive Travel.
"The rise in consumer confidence particularly among the affluent consumer and their desire to spend on luxury goods and services is driving our advertising growth," said American Express Publishing president and CEO Ed Kelly in a statement. "Our recent study of Affluence and Wealth in America produced by American Express Publishing and Harrison Group shows that high net worth individuals are interested in spending quality time with her friends and family while enjoying memorable experiences in the here and now. We see this trend impacting our business, particularly in our largest growth category, travel."
Departures posted a 63.1 percent jump in ad pages in the first half of the year, according to FOLIO: sister publication min, while Food + Wine was up 6.1 percent. Meanwhile, ad pages for Travel + Leisure fell 5.5 percent for the first half, according to min. While min does not track Executive Travel, Publishers Information Bureau reported a 28 percent drop in ad pages for that title in the first quarter of 2011.
Meet the Author
---