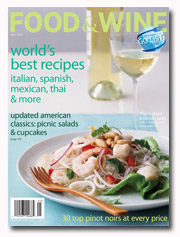 Travel + Leisure publisher American Express Publishing Wednesday reduced its workforce by 33 employees, a spokesperson confirmed.
"We (American Express Publishing) are notifying employees of the additional reduction in headcount today," the spokesperson wrote in an e-mail to FOLIO:. "We wish this wasn't necessary, but given the state of the economy and its impact on the publishing business, these steps must be taken at this time."
The impacted positions are company-wide, the spokesperson said.
This round of layoffs comes about two months after the company said it eliminated 22 jobs across departments. At the time, the company employed approximately 500 people.
According to year-end Publishers Information Bureau figures, American Express' Food and Wine (-8 percent), Travel + Leisure (-6.7) and Departures (-6.5) all saw ad page declines in 2008.