American Cheerleader Sold to Varsity Spirit Corp.

Bi-monthly title will be produced by publishers of Justine magazine.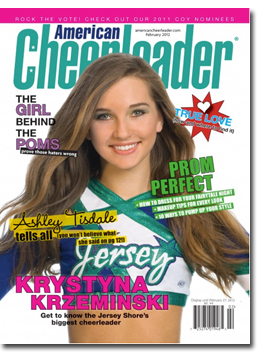 American Cheerleader magazine has been sold by Macfadden Performing Arts Media, publisher of titles including Dance, Dance Spirit and Dance Teacher, to Varsity Spirit, a Memphis-based company specializing in cheerleading camps, clinics, competitions and uniforms. Terms of the deal have not been disclosed.
"The magazine will have a fresh start with a new owner, one that will make a significant investment in the necessary resources to allow it to grow while retaining its vitality," says Varsity founder and CEO Jeff Webb in a statement.
The publishers of teen magazine Justine, also based in Memphis, will produce the bi-monthly title. "The mission of American Cheerleader and its cheerleader demographics are a perfect complement to the teen market we serve, and we look forward to putting our expertise in this market to work to further the magazine's goals," states Justine LLC president, publisher and editorial director Jana Kerr Pettey.
According to its website, American Cheerleader serves an audience of 1.2 million readers.
Meet the Author
---