American Business Media Partnership Spells Member Discounts

Alliance with IMC equals discounts on telemarketing, e-mail distribution, more.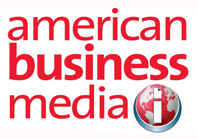 Trade magazine association American Business Media today announced a partnership with Integrated Media Cooperative (IMC) which will lead to discounted products for ABM members and, it hopes, will act as a membership driver.
 
According to ABM general manager and CFO Todd Hittle, the partnership enables the group to offer members three tiers of benefits, including improved prices on paper through IMC purchases; discounts from vendors like Staples, Sprint, and Monster (and to hotels and rental cars with whom ABM already has arrangements); as well as IMC deals with telemarketing and digital magazines that accumulate year-end rebates depending on volume. He said the rebates will accrue to ABM and be partially returned to members as a credit to their ABM dues until or unless members join IMC, at which point they would receive 100 percent of their own rebates.
"The way the cooperative works is that we get into agreements with vendors based on an aggregate amount of business that IMC brings to that partner," IMC president Bill Walker told FOLIO:. "The rebate ranges depending on what kind of services a partner provides." Founded in 2005, IMC members include publishers such as Crain
Communications, Edgell Publishing, Farm Journal Media and Vance
Publishing.
"For example," Walker continued, "if they have one customer in the cooperative doing $5,000 worth of business, IMC members will get a one percent rebate. From there, it's all about customers talking to other customers: 'If you bring your company in, we'll get a two percent discount.' For telemarketing, this rebate is capped at about 10 percent."
 
Right now, the plan is to credit ABM members with about half of the rebate (likely credited to their dues), Hittle told FOLIO:. "The original idea was to credit 100 percent of the rebate, but if ABM members can get full benefits without being members that kind of devalues IMC and its $5,000 membership fee. So, this gives members a taste of IMC benefits, and if they love it, they'll go join IMC."
 
While there are no current forecasts on participation, Hittle said members can "write us a smaller check, and we still get the dues but they are paid through program participation. Conceivably, this is a win-win."
Meet the Author
---