AMC Preview: Less Time Defending Print, More Time Pushing Brands

Future-themed conference to kick off with Nancy Pelosi keynote Sunday.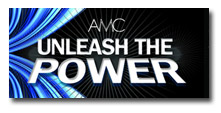 When the American Magazine Conference kicks off in San Francisco on Sunday, it will do so against a tumultuous backdrop—the U.S. financial crisis, hemorrhaging advertising dollars and newsstand circulation worries top-of-mind for most magazine publishers.
Which is why, perhaps, for the first time in recent memory, the Magazine Publishers of America, the association behind AMC, will urge those in attendance at the three-day conference to stop worrying about the future of print—and start worrying about the future of their magazine brands.
"I say in my opening remarks that we [publishers] spend a lot of time defending print," Michela O'Connor Abrams, president and publisher of Dwell and AMC chair, told FOLIO:. "We need to spend less time protesting, and more time talking about how the entrepreneurial vision that built these magazine brands is going to translate them across platforms anywhere, anytime."
"Print," she added, "is not going away."
Paul Saffo, noted "futurist," is scheduled to deliver a keynote on "the future of magazines in a post-information age."
Abrams said she hopes attendees will leave the conference with "tangible" takeaways. "We have a two-and-a-half hour working session," she said. "We've always wanted a real working day, and this year we'll finally get one."
Currently, the conference has 420 registered attendees, about the same number as last year according to the MPA. "My goal was 450," Abrams said. "But given the economy, we're happy with [that number]."
As has become AMC's tradition of lining up politicians as keynoters, this year's conference will have no shortage partisan posturing. Nancy Pelosi, the Democratic Speaker of the House, is scheduled to open the conference on Sunday ("she hasn't cancelled yet," Abrams said) and Republican California governor Arnold Schwarzenegger will be interviewed by Time editor Richard Stengel on Tuesday.
[EDITOR'S NOTE: Red 7 Media general manager Tony Silber will be blogging and filing news reports from the conference. Check foliomag.com and foliomag.com/blogs throughout the week for his dispatches.]
Meet the Author
---