Amazon Refuses to Stop Carrying Animal Fighting Magazines

Online retailer Amazon.com refuses to stop carrying animal fighting magazines.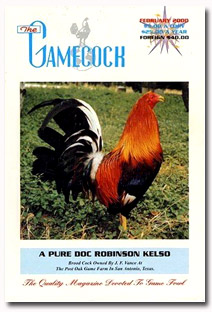 Despite the firestorm of publicity surrounding the Michael Vick dogfighting case—and an ongoing two-year battle with the Humane Society—online retailer Amazon.com refuses to stop carrying animal fighting magazines.
The Humane Society filed suit against Amazon in February to stop carrying at least a pair of magazines—the Feathered Warrior and The Gamecock—that it claims promote cruelty to animals. (The suit also names and a pair of dogfighting DVDs carried by Amazon, though an Amazon search reveals the DVDs no longer appear on the site.)
In a letter to Amazon founder and CEO Jeff Bezos, the Humane Society outlined its case:
If there is any doubt that The Feathered Warrior and The Gamecock exist to promote and further illegal animal fighting, one need only glance through their pages to find hundreds of advertisements each month for cockfighting knives, cockfighting pits and the so-called "gamest cocks alive."
"Although Amazon.com's sales of these cockfighting magazines is, no doubt, ethically repugnant, the lawsuit is based on purely legal grounds," Ariana Huemer writes on the Humane Society's Web site. "The federal Animal Welfare Act expressly and specifically prohibits use of the U.S. mail service for promoting' or in any other manner furthering' animal fighting. Every time Amazon.com sells a subscription to The Feathered Warrior or The Gamecock, it blatantly violates federal law."
The animal rights group has been battling Amazon case since 2005. Ethan Eddy, lead counsel for the Humane Society, says that the while the group is not opposed to a settlement, nothing is imminent. Amazon refuses to shy away from the suit, arguing that the magazines are protected under the First Amendment. "We see this as a freedom of speech issue," Amazon's Patty Smith told CNet in February. "In our mind, freedom of speech is designed to protect unpopular or ugly speech, and we don't think customers want us picking what we think is appropriate for them to read. Our stated goal is always to provide customers with the broadest selections possible."
"What Amazon really means is something closer to we don't want to risk turning away any customer, because the dogfighting enthusiasts and the pedophiles will order mainstream products too,' and they'd rather not have those dollars going to Barnes & Noble," says Ron Hogan, a former Amazon.com employee and editor of mediabistro.com's GalleyCat blog. "But that, one might argue, is a perfectly reasonable capital-driven decision, perhaps even the only responsible decision a retailer accountable to stockholders could make."
Meet the Author
---