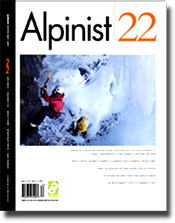 Alpinist, the 9,000-circulation quarterly about alpine-style mountain climbing, has shut down. The six-year old, high-gloss, high production-value publication served a small but passionate community of climbers and had, until now, the backing from Red Hat software founder Marc Ewing.
It appears Ewing, who has threatened to cut the cord before, has finally decided to pull out.
According to an announcement on its Web site, "explorations of the options for the various Alpinist businesses are underway." Those businesses include the magazine, its Web site (which, according to the site, gets 50,000 unique visitors a month) and the annual Alpinist Film Festival.
One potential suitor involved in the exploring of options could be Skram Media, which has been busy building a mini-outdoor enthusiast platform, recently adding Mountain Gazette and Primedia's Climbing to its portfolio.
In a post to readers editor Christian Beckwith wrote: "We folded because there weren't enough of you."
According to a 2005 article in Outside magazine, Ewing threatened to back out of the magazine at least once before. At the time of the story, had already put $1.5 million into the title, which had yet to become profitable. "At some point, even Medicis run out of patience, and it seems inevitable that Alpinist will either have to make its way in the marketplace or fold."
It's been a tough year for Alpinist. In December, a warehouse fire destroyed the magazine's entire inventory of back issues and merchandise.