Alpha Media Recapitalizes, Reduces Debt

Debt-to-equity conversion moves group toward 'greater financial flexibility.'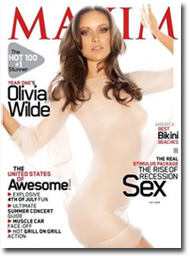 Maxim publisher Alpha Media Group today said it has recapitalized its balance sheet, significantly reducing the company's debt and improving its capital structure.
Financial terms of the recapitalization, which included a debt-to-equity conversion, were not disclosed.
According to Alpha Media Group CEO Stephen Duggan, the recapitalization is "an important step that will further strengthen our position as a leading branded entertainment company and allow for greater financial flexibility."
Alpha also named Joe Levy editor-in-chief of Maxim.
An Alpha spokesperson confirmed a report that the Quadrangle Group no longer holds a stake in Maxim, leaving ownership to private equity firm Cerberus Capital Management and Alpha. The spokesperson declined to comment on the financial terms.
Late last year, Alpha was said to have violated its debt covenants and was in restructuring talks. Alpha's EBITDA reportedly had fallen to roughly $8 million, down about 70 percent from $28 million in 2007.
Through the first six months of 2009, Maxim has seen ad page plunge 35.8 percent, according to PIB figures.
Meet the Author
---