ALM Expands Regional Publishing Services

Exclusive agreement reached with Philadelphia Bar Association.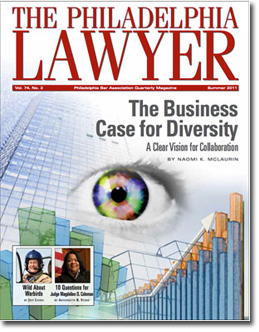 Legal news media company ALM has reached an exclusive publishing agreement with the Philadelphia Bar Association to produce the group's annual membership directory; its quarterly magazine The Philadelphia Lawyer and the Philadelphia Bar Reporter monthly newspaper.
"They had worked with a different publisher since 2003," says Hal Cohen, publisher of ALM's The Legal Intelligencer, a Philadelphia based daily law journal. Cohen will now act as publisher of the Bar Association's publications under the new agreement. "Over the past few years we had talked about working together again and this year it came together and worked out. It helps us have a bigger stake in the legal community in Philadelphia."
ALM will now sell not only advertising but also copies of the association's membership directory both in print and online. Financials relating to the deal, Cohen says, will not be released to the media.
"It's a great revenue opportunity for us," says Cohen. "For the Bar Association, we're serving a critical function for them in producing and distributing their publications to their membership. For us, it also opens the door for other opportunities."
Cohen adds that ALM will now sell sponsorship for some Philadelphia Bar Association live events and the company will also be able to promote its own brand through the association-branded publications and products.
"We'll also help them create new digital products and enhance digital offerings," he says. "One of the initiatives within this relationship is to create a much more robust online directory. We'll enhance mobile efforts and create digital editions of all their publications."
The online directory ALM plans to create will be a searchable database of attorneys in Philadelphia and the surrounding 5 county regions in addition to judicial information and opportunities to find in house counsel, among other things.
"We'll get some access to their membership database to market our products through email and direct mail," says Cohen. "We're also marketing our products through the products we're helping to produce—like the magazine and newspaper. They send out regular emails containing news and information to their membership, which we'll be able to market on and vice versa. We're very excited about it and it really helps solidify the positions of both organizations within the Philadelphia legal community. It's a starting point to build back up our relationship with the Philadelphia Bar Association."
Meet the Author
---