ALM Debuts New Site Using Forbes Platform

Contributor network will be a staple of Law.com.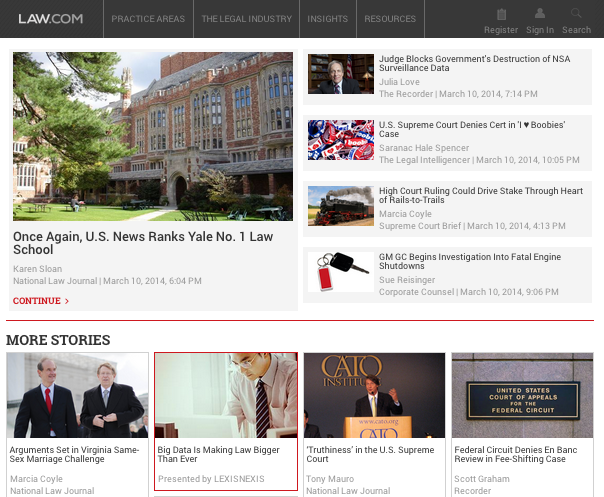 ALM rolled out a redesign of flagship site Law.com last week, touting access to a broader range of content from other sites within its portfolio and an emphasis on user-generated content.
The latter feature is result of a licensing deal ALM struck with Forbes. ALM, a b-to-b publisher in the legal and real estate markets, is using Forbes' proprietary Falcon platform to run its contributor network on the back end.
At launch, ALM says it has more than 160 contributors across a variety of topic categories.
"This is the realization of our vision to create a single destination where readers can access the rich content across our global network of legal news and information brands," said Bill Carter, president and chief executive officer at ALM. "The Contributor Network was developed in response to a growing chorus in the legal community to allow thought leaders to share their perspective and practical insights in the same forum that we deliver breaking news."
Law.com's unveiling continues a series of digital investments by ALM. The publisher has redesigned 18 of its websites and launched a Law.com app in recent months.
Meet the Author
---