ALM Closes Four Regional Real Estate Titles

Real Estate Media Group cuts workforce by a third.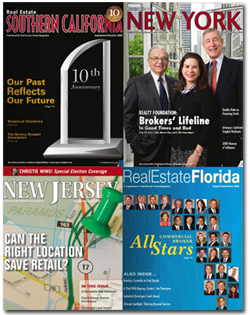 American Lawyer Media's Real Estate Media Group has folded its four regional magazines: Real Estate Florida, Real Estate New Jersey, Real Estate New York and Real Estate Southern California. The December issues will be their last.
Instead, ALM will roll the editorial content from those magazines into two new sections of Real Estate Forum, the Real Estate group's flagship title. The new sections will be called NewsFront and ForumLocal.
ALM said it attributed the closings to poor economic conditions, reader feedback and market constraints. Twelve staffers were laid off as a result of the closings, representing more than a third of the overall Real Estate Media Group (which employed 35 workers before the cuts). ALM employs more than 800 people company-wide.
The regional titles all published six times annually and carried an average circulation of about 11,000. As a result of the closings, Real Estate Forum will increase frequency from eight times annually to 10 and will expand its circ. to 42,000, beginning with its January issue.
In September, ALM was split from its former parent Incisive Media by its private equity owner, Apax Partners, and a group of banks. As a result, Apax's stake in ALM dropped from 71 percent to 51 percent while Royal Bank of Scotland was to acquire the remaining 49 percent in a debt-for-equity swap. The deal effectively cut ALM's debt from $450 million to $300 million.
Meet the Author
---